Latest iteration of Facebook for iOS brings new features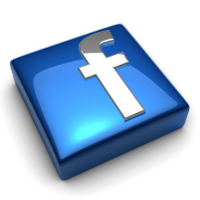 Despite admitting only to reliability and speed improvements for its iOS app, Facebook has added location sharing features on the sly. The 11.0 version of the app has added a search box and invite button to the
Nearby Friends
screen. The new feature is rolling out now, and is only available in the U.S., which is why there is no word about it in the App Store.
Nearby Friends
allows you to share your location with, well, nearby friends. You can elect to have your location open to share for a few hours, or indefinitely. It also will reveal the approximate distance between you and your pals. Users must opt-in to use the feature. By clicking on a "+" sign, you send a notification to a friend that asks him to opt-in
The update for the iOS version of Facebook is available now in the App Store.
source:
Facebook
via
TechCrunch