Latest CyanogenMod patches 'Master Key' exploit among others
4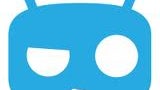 Two days ago, CyanogenMod's
ciwrl
has announced that a new version of the famous custom ROM has been released with a single task in mind: patch those nasty vulnerabilities that you've been hearing about lately. CyanogenMod 10.1.2 itself doesn't bring any new features to the table, instead, it has pushed fixes for several known exploits, among which the widely publicized
'Master Key' vulnerability.
This follows Google's own patch
that is also said to take care of the issue, but the latest CM build also takes care of several other – the full list is below:
Bug 8219321 aka "MasterKey" exploit (also patched in CM 7 and CM 9 source)
CVE-2013-2094 (Linux kernel exploit)
CVE-2013-2596 (Qualcomm-specific exploit)
CVE-2013-2597 (Qualcomm-specific exploit)
General device bug-fixes
The team behind the project encourages all CM users to ensure they have this latest patch, and we can't agree more. A link straight to the download section awaits you below. Stay safe!
source:
CyanogenMod Blog
,
Download link