Larry Page and Sergey Brin interviewed about the past, present, and future of Google
10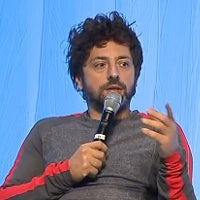 Google co-founders Larry Page and Sergey Brin are two of the most influential people in tech, and as such, you'd probably want to hear their thoughts about the future, as well as how they came to be to where they are now. In a recent interview with venture capitalist Vinod Khosla, the executive Google duo spoke about the company's current projects and the constraints that stop Google from doing even greater things.
The first thing one notices is the chemistry between both, who have now worked together for over 15 years, and it's not often that you see them sit for interviews together.
The interview kicks off with talk about the early days of Google and how the company then was nearly acquired by Excite, a search engine from those times you've probably never heard of. Page and Brin both agreed that had the deal gone through, it's hard to predict whether they would have exerted themselves with such enthusiasm and created the same kind of company as we see today.
Later on in the interview, Brin talks more about his role as the head of Google X, the experimental part of Google, where moon-shots like self-driving cars and Project Loon happen. Larry Page, on the other hand, shares his enthusiasm about Android and perfecting search, and you can clearly see how focus kind of differs for the two, but how their visions ultimately line up together.
Interestingly, Page also makes a bold prediction that in the not too distant future, we might be working less, as companies employ more part-time workers rather than full-time. You can watch the whole interview right below, and there's even a small Q&A section right near the end, take a look.