Larry Ellison says Apple without Steve Jobs is destined to fail
49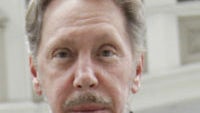 The point was made plenty of times throughout the time when Steve Jobs was in poor health, and when Tim Cook took over as CEO of Apple. But, given the company's relative success since Steve Jobs' death, the calls for doom within Apple have quieted until now. In an interview with CBS News set to air in the morning, Oracle CEO Larry Ellison is reiterating that he sees Apple failing without Steve Jobs.
The interview is with Charlie Rose for
CBS This Morning
. During the interview, Ellison makes it clear that we have already seen what happens to Apple when Steve Jobs is not running the company, referring to the dark times for the company when Jobs was forced out, saying "We conducted the experiment. It's been done."
Ellison didn't really give a quote that works well in print, but as you can see in the video below, and Ellison's hand gestures, he doesn't expect Apple to continue its strong earnings. Apparently, Ellison doesn't have much faith in Jony Ive and Tim Cook.