LTE subscribers to hit 90 million this year, 1 billion in 2017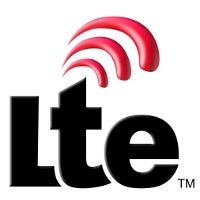 GSM and CDMA took more than a decade to grow to where they are now, but LTE will expand much faster, and it's expected to have 90 million people using the 4G standard by the end of this year and 1 billion by 2017, according to Strategy Analytics. This will make 4G LTE the fastest adopted wireless technology so far.
Additionally, wireless carriers are now trying to reduce cost per GB to match the rate at which revenue per GB is falling, according to researcher Sue Rudd. As wireless speeds get faster, and data consumption grows, this will be of huge importance over the next few years.
"LTE is one of the key tools to deliver this improvement, with the early volume in LTE devices an encouraging sign for operators looking to maximize return on their LTE investments,"
Rudd said.
Still, so far Verizon has reported just above 5% adoption of LTE on its network, the biggest in the States and globally. The carrier is pushing 4G LTE devices huge as this is one of its main competitive advantages, but AT&T and Sprint are also rushing to expand and deploy their own LTE networks. T-Mobile, lastly, is expected to roll out 4G LTE in 2013.