LIVE: Asus' MWC 2013 press-conference
11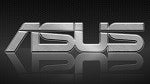 Asus has promised to wow us at this year's Mobile World Congress, so here we are at its press-conference, waiting to be wowed. To tell you the truth, we don't have much specific information about the devices Asus is going to announce, though there is some speculation that the company may use the stage of MWC to introduce a new Padfone, Fonepad or a Transformer Infinity Android tablet.
As you can see, there's plenty of stuff to be excited about at this press-conference, so you aren't exactly short on reasons to stay tuned to us and discover what Asus is up to! The event will begin at
7:30 AM Eastern | 6:30AM Central | 5:30AM Mountain | 4:30AM Pacific | 12:30PM GMT
.
Recommended Stories