LG won't be making a Nexus smartphone this year
31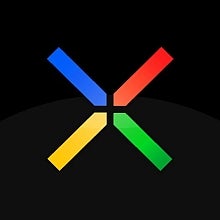 After launching three Nexus smartphones in collaboration with Google over the past four years, it looks like LG is going to pass on developing a new Nexus smartphone this year.
According to an LG executive recently quoted by CNET, the company maintains a "totally happy" relationship with Google. However, developing a Nexus smartphone takes a lot of work, and LG's resources will be better spent on making smartphones that build the LG brand, not the Nexus one.
Although LG has just launched the modular and metal-built
LG G5
, the company has previously announced that it will launch two flagship devices in 2016, meaning that the focus is likely to fall on a second-generation
LG V10
.
The original LG-made Nexus smartphone was the 2012
Google Nexus 4
, the handset that brought the Nexus line-up to the mainstream market through a combination of high-end specs and affordable price tag.
The Nexus 5 followed in 2013, bringing a much better camera and a fullHD display. When it launched, the
Google Nexus 5
was priced only slightly higher than its predecessor, and is largely considered one of the classic Android smartphones of the modern era.
After taking a break from the Nexus program in 2014, the company came back last year with the
Google Nexus 5X
, an upper mid-range phone. When it initially came out, the Nexus 5X was a bit overpriced compared to its direct competition, and although Google slashed the price of the phone on a couple of occasions, all signs point that the Nexus 5X has failed to strike a cord with Nexus fans.
What do you guys think? Are you sad to hear that LG will probably skip on making a Nexus smartphone this year?