LG to out a phone with its own quad-core L9 processor in September, 10MP+ camera also in the plans
15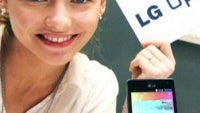 Samsung has Exynos, most others are using Qualcomm or NVIDIA processors for their Android flagship smartphones, but LG has decided to take Samsung's path, and
develop a mobile processor of its own, as we already reported
.
The news now is that this LG-made ARM processor will be called
L9
, and debut in a phone come September. L9 is said to be a quad-core silicon, in line with the times, but there is no word yet on which manufacturing process it will be built. The "9" in its title, however, suggest that it might be an ARM Cortex-A9 endeavor, rather than the more advanced
Cortex-A15
generation, which we are yet to see used in a mobile device.
LG is, naturally, going to pair it with its
True HD screen
from the
Optimus 4X HD
for added value, and give the quad-core smartphone a
camera larger than 10MP
for the first time, says the report. Huawei pulled the same trick at this year's MWC expo, surprising everyone with the announcement of its own
K3V2 processor
with an advanced GPU to find its way into the company's Android flagship.
The chairman of LG Koo Bon-moo apparently urged the troops to take better advantage of the good things produced for mobile phones in different departments at LG, which supplies Apple's iPhone displays, and concoct a handset that will have predominantly LG-made components for better synergies. Just like Samsung, that is.