LG to produce multicore mobile chipsets of its own, based on ARM's architecture
2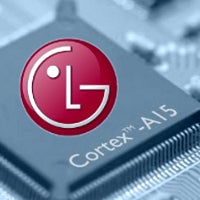 Not to be left out of the chipset race, LG issued a press release that it has signed a deal with the British company ARM for licensing its mobile chipset architecture, including high-performance multicore CPU and GPU designs like
Cortex-A15 and Mali-T604
.
This essentially puts LG as a direct competitor to Nvidia with its Tegra chipsets, Qualcomm with Snapdragon, and Samsung with Exynos, to name just the most widely used dual-core chipsets based on ARM's design, currently on the market. That is, if LG is planning on actual production, and not just licensing the tech, so it can hammer out its phone and tablet software better for ARM-based silicon.
For LG producing its own powerful chips makes much more sense, though, so we might soon have another entrant in the multicore mobile chipsets gladiator pit, which will only make the storyline more interesting. After all, LG was the first one to out a dual-core Android smartphone, with the
Optimus 2X
, and by all means that counts for something.
via
Engadget