LG says that the battery on the LG G6 won't overheat at high temperatures
53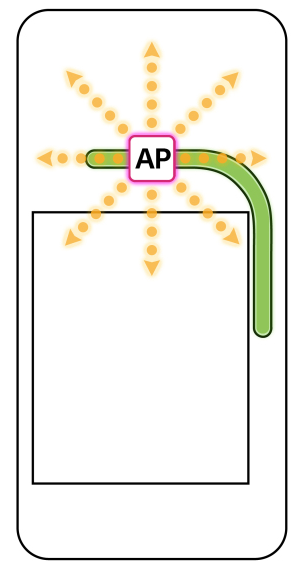 A heat pipe placed inside the LG G6, will disperse heat
To prevent the battery on the
LG G6
from overheating, LG says that it will employ copper heat pipes that help spread heat around. With the heat pipes inside the phone, the battery will not overheat even at temperatures as high as 150 degrees. This technology is commonly found in PC, laptop, and notebook batteries and lowers the temperature inside a device by 6% to 10%. The LG G6 has also been designed to keep internal parts that heat up, at a distance from each other.
LG is trying to play the safety card as a way to differentiate the LG G6 handset from the
Samsung Galaxy S8
. By promising to have a safer battery in its phone, LG hopes to pick up sales from those worried about what happened last year when exploding
Samsung Galaxy Note 7
units forced Samsung to recall the phablet twice, and eventually pull it off the market. In addition, LG says that it is testing the battery for the new flagship at temperatures 15% higher than U.S. and European standards.
LG will also try to get it's new model on the market before Samsung launches the Galaxy S8. The LG G6 could be introduced at MWC next month
and launched on March 10
. The Galaxy S8 might also be unveiled at MWC, but its launch is said
to be pushed back to April
as it waits for certain components to arrive. It also gives the manufacturer a chance to go over the device with a fine tooth comb to prevent what happened with the Galaxy Note 7 from occurring again.
"We will significantly improve the safety and quality of our new flagship smartphones as more consumers seek safe smartphones.."--Lee Seok-jong, LG Electronics

"We are conducting battery heat exposure tests to a temperature 15 percent higher than the temperature set by the international standards of the US and Europe. The battery also undergoes diverse tests such as piercing it with a sharp nail or dropping a heavy object on it from a high place."-LG
via
KoreaHerald