LG replaces faulty Optimus 7 units with Android smartphones
30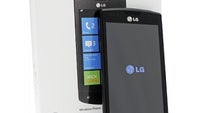 Wouldn't you be annoyed if for one reason or another, you were forced to use a smartphone that you don't really like? You know, like being a passionate Windows Phone user and then having to switch to Android all of a sudden. Unfortunately, that is exactly what at least several
LG Optimus 7
owners are now experiencing, and read along to find out why.
It is being reported that some Optimus 7 units are malfunctioning due to a hardware problem that cannot be repaired, meaning that unlucky owners are being given a replacement device. However, LG has completely ran out of stock – even the
Jil Sander
model is nowhere to be found, which is why those unfortunate Optimus 7 owners are getting Android smartphones. According to
Plaffo
, the
LG Optimus 3D
is being given as a replacement.
On one hand, the Optimus 3D isn't that bad of a smartphone, and after all, LG is doing the right thing, namely honoring the warranty of its customers. However, being a Windows Phone 7 user for a long time and then switching to Android unexpectedly would likely frustrate the average user, especially if they were happy with Microsoft's mobile platform.
Windows Phone users, would you like to share your thoughts with us? How would you feel if you had to switch to an Android smartphone, albeit at no extra charge? Let us know by dropping a comment!
Recommended Stories