LG patent shows dual-screen phone crossing the lines between the company's V and G series
14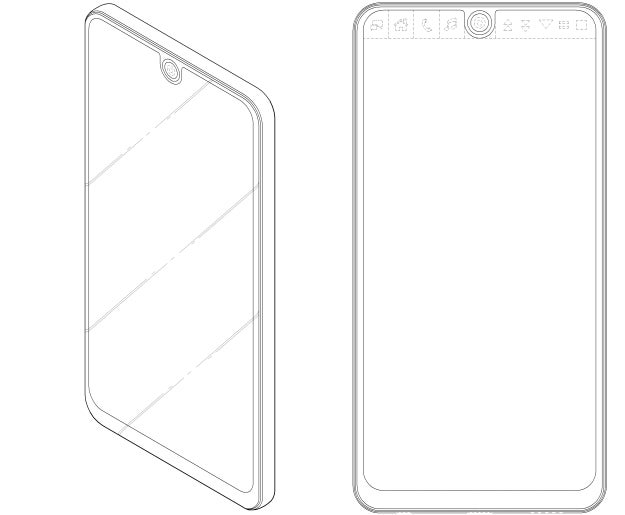 LG has patented an interesting hybrid design that looks like a combination of both its G and V series of high-end smartphones. It's as if the LG G6 had a secondary display with the front camera in the center, alongside even thinner bezels. It's an interesting visual for sure, even if that dead-center front cam is a little too in-your-face for our liking.
So, is this the LG V30? Hard to say. It will be a bold move for LG to introduce a phone that looks like this, as there's truthfully nothing else out there to remotely resemble this design. And LG is cautious not to be caught being too innovative, because customers don't always warm up to the company's novel, well-intended but sometimes under-polished ideas. The
LG G5
is a living example of being unorthodox and overlooked because of this.
But still, there's technically nothing stopping LG from whipping out a handset that redefines the dual-screen phone once more. When Apple launches the
next iPhone
in the second half of this year, all manufacturers will need the best and most attention-demanding technology they can come up with to compete. If this patent is a clue as to how LG plans to ruffle the industry's feathers in a few months, we're excited!
ALSO READ