LG VS740 spotted at the FCC, coming to Verizon or Sprint?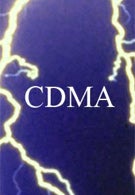 Hey, look what we've got here – the
LG VS740
! What, the name doesn't mean anything to you? Well, neither to us! The VS740 was just getting ready for the next test at FCC's scientific den, when we accidentally discovered its profile. It appears it will be an EV-DO capable handset with support for Wi-Fi and Bluetooth. However, external photos are still missing, so we cannot be sure what the phone will actually look like. Besides, the VS series seems to be kind of a new one, so this makes the whole story even more confusing. Also, we still don't know if it has anything to do with the
VS750 that's rumored to come to Verizon
. Anyways, we'll keep you posted, should new details about the LG VS740 surface.
source:
FCC
If you have some interesting info that you'd like to share with us, feel free to
Tip Us!