LG Thrill 4G up for pre-order at Radioshack
6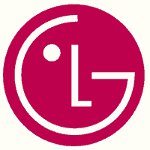 The LG Thrill 4G, which is the AT&T variation of the LG Optimus 3D, is now up for pre-order at Radioshack just a couple weeks before the rumored release date of August 7.
Like many other pre-orders before it, the LG Thrill 4G will require a $50 deposit which will go on a gift card. The gift card is then used towards the purchase of the phone when it finally becomes available. Usually pre-orders are supposed to guarantee you the product when it releases, but more often than not more pre-orders are taken than initial inventory actually allows.
As stated, the LG Thrill 4G runs on the aged Android 2.2 Froyo. Outside of that though the smartphone packs a serious punch. It sports a 4.3-inch glasses-less 3D display, a dual-core 1GHz processor and a 5 megapixel camera. The camera can record 2D video in full 1080p HD while videos recorded in 3D will capture in 720p. The front of the device has also been graced with a camera for those two-way video chatting moments.
While we may not know the pricing that Radioshack will have for the LG Thrill 4G, the $50 pre-order is a definite. The rumored August 7 release date is only a couple weeks away so keep your eyes peeled. Tell us what you think in the comments below.
source:
Electronista