LG Spectrum lands on Verizon today: 4.5" HD screen, LTE connectivity
15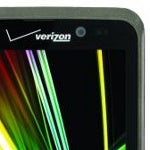 The
LG Spectrum
is LG's latest flagship and it's now available on Verizon Wireless for $199.99 when purchased with a two-year contract agreement. The Spectrum brings a huge screen, a dual-core processor and LTE functionality and is important in re-establishing LG's positions stateside.
The Spectrum itself comes with a
4.5-inch True IPS screen
with a resolution of 720 x 1280 pixels. Under the hood, there's a dual-core 1.5GHz Qualcomm Snapdragon S3 processor working along with 1GB of RAM. On the back the handset comes with an 8-megapixel camera capable of recording 1080p videos.
Is that enough to get you interested in Verizon's LG Spectrum? Sadly it comes with Gingerbread initially, but it'd get updated to ICS at some in the future. You can vote with you buck in store today and with your comment below.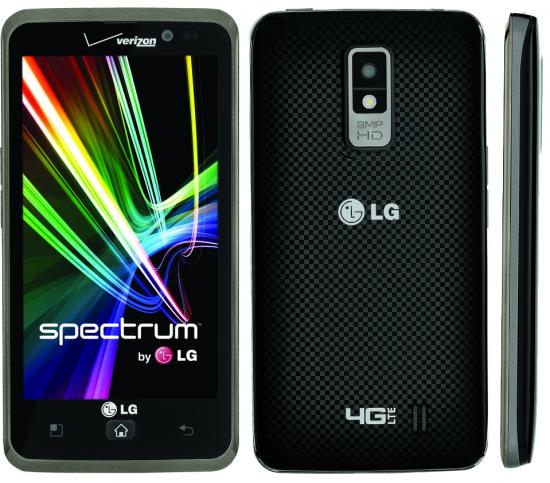 Verizon Wireless 4G LTE, a 4.5-inch True HD display and ESPN™ ScoreCenter application with exclusive HD video all come together in one device, the Spectrum™ by LG. Starting today, the Spectrum is available in Verizon Wireless Communications Stores and online atwww.verizonwireless.com for $199.99 with a new two-year customer agreement. The Spectrum features a Qualcomm® 1.5 GHz dual-core processor combined with 4G LTE connectivity for robust power, multitasking and download speeds. Verizon Wireless leads the way in 4G with the fastest and most reliable 4G network in the United States, covering more than 200 million people in 195 markets.
Additional features:
Powered by Android™ 2.3.5 Gingerbread, upgradable to Android™ 4.0 Ice Cream Sandwich
8-megapixel rear-facing camera with autofocus and LED flash to snap beautiful pictures and 1080p video capture
Front-facing 1.3-megapixel camera for video chat
SmartMovie HD app — create and edit HD videos right on the Spectrum
Mobile Hotspot capability — share 4G LTE connection with up to ten Wi-Fi-enabled devices
Supports Dolby® Digital Plus so customers can maximize their HD multimedia experience and stream up to 7.1 channels of surround sound through home entertainment systems