LG Pop GD510 is a stylish and compact touch-screen handset
LG New Chocolate BL40
is a truly stylish and original device, however its length will likely not turn appealing to everyone. LG has obviously not turned its back on compact devices fans, as its latest model -
LG Pop GD510
, is clearly meant for them.
We have
reported
about its existence a while ago, but the only things we knew at that stage were that the device will feature Bluetooth 2.1 and A2DP support. The press release highlights that this is going to be "the most compact 3-inch full touchscreen phone ever made". There will be a narrow 4.8-mm bezel, giving the illusion that the whole front is occupied by the screen.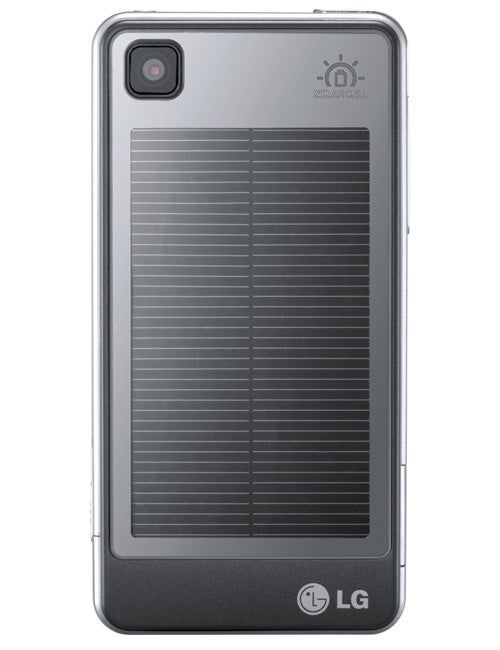 Solar panel variant?
LG Pop GD510 is not going to be anything outstanding specs-wise, but rather a far more stylish brother of the cheap LG Cookie KP500. The pictures reveal that GD510 is even going to use a UI similar to that of KP500, rather than S-Class 3D. It is going to have a WQVGA-resolution screen (not WVGA, like top-models), 3-megapixel camera for shooting pictures and recording video, as well as enough room for storing them - 8GB built-in memory. The phone body will be manufactured from brushed aluminium and will look very simple. The front side will only have one button and the light surrounding it will alter according to the function it activates - green for taking a call and red for rejecting it. Judging by the official images released by LG, we can conclude that LG Pop GD510 will have a variant with a solar panel on its back side. Nothing is mentioned about this version in the press release, but we suppose it will be a direct rival to
Samsung Blue Earth
.
LG Pop GD510 will launch in Europe in mid October and will spread to other parts of the world later. Pricing will vary in different markets and will be announced at launch time.
source:
LG