LG Nexus 5X shows up at the FCC with support for Verizon, Sprint, T-Mobile, and AT&T LTE bands
12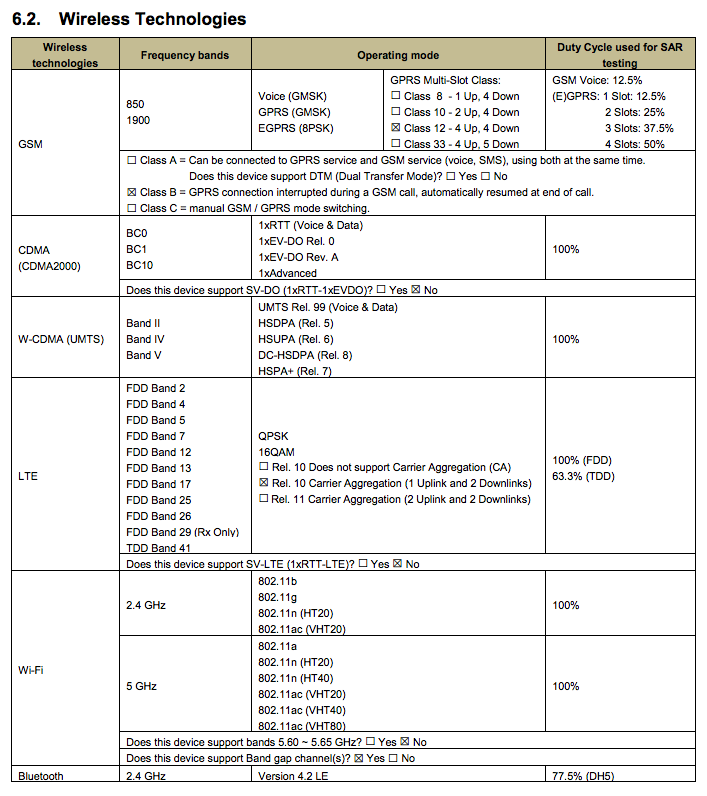 The LG Nexus 5X shows up in the FCC database
We're just a few days away from
Google's September 29 media event
, and it looks like
the company
and
its partners
cannot keep the hotly-anticipated
LG Nexus 5X
and the
Huawei Nexus 6P
from leaking online.
This time around, the LG Nexus 5X was spotted making the rounds at the FCC. If you were having any doubts that the 2015 refresh of the original Nexus 5 will reach your carrier, then you'll be glad to learn that the official FCC documents list the Nexus 5X as compatible with all four major carriers in the US: Verizon, AT&T, T-Mobile, and Sprint.
Two versions of the handset have received their wireless certifications from the FCC. One of them has model number LG-H790, and this looks to be the US version of the phone. The other version of the Nexus 5X that the FCC indirectly confirmed, bearing model number LG-H791, lacks support for CDMA carriers, and is expected to be a global GSM smartphone.
As per the official FCC documents, the US version of the LG Nexus 5X is compatible with CDMA bands BC0, BC1, and BC 10, meaning that the phone will be compatible with both Verizon and Sprint. T-Mobile and AT&T support is ensured by the phone's support for GSM bands 850 and 1900, as well as WCDMA bands 2, 4, and 7. In terms of LTE compatibility, the US version of the Nexus 5X is compatible with LTE bands 2, 4, 5, 7, 12, 13, 17, 25, 26, 29, and 41. In a nutshell, these are all the LTE bands you can possibly use in the US.
After spotting these results, we've searched for evidence of the Huawei Nexus 6P in the FCC database, but, for the moment, our inquiries came up short.