LG Nexus 4 manual leaks, sorts out wireless charging
29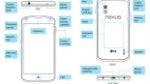 Not to be outdone by its big brother the Samsung Nexus 10, the LG Nexus 4 also wants people to see its manual, so LG UK has posted the document on its website. At this point, there's almost nothing left to learn about the device, since it has been shown extensively in with the
lost device
, and now the manual has come out as well.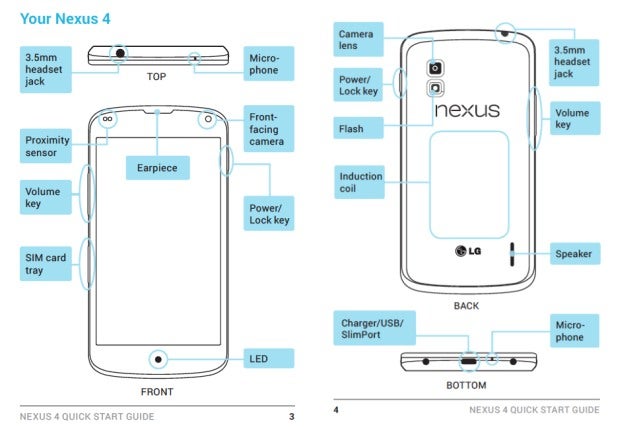 The manual is a fairly standard document, and doesn't really give all that much info that we didn't have. One bit of note is that the manual mentions that there will be both an 8GB and 16GB models of the phone. The more interesting bit is that it looks like the Nexus 4 will support wireless charging, as the diagram does show an induction coil on the back of the device. However, the wireless charger will not be included with the phone as the manual just lists a normal cable charger.
So, it looks like users will have to buy the wireless charger separately, but it is still in the cards. It doesn't seem like there's anything else to know about the Nexus 4. Now, it's just a matter of what software perks Google will announce with the 4.2 update to Jelly Bean.