LG, Huawei, Oppo phones could soon get on-screen fingerprint readers, courtesy of CrucialTec
7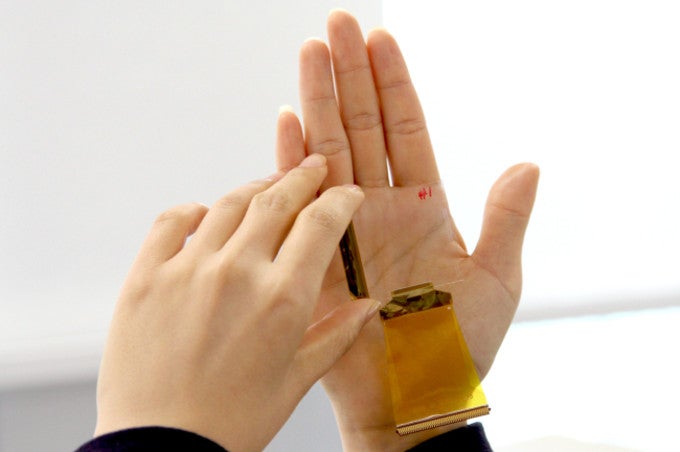 What do the fingerprint scanners on LG, Huawei, Oppo, and Vivo handsets have in common? They're all produced by CrucialTec, a biometric solution developer who now claims that it has secured a patent for a transparent fingerprint sensor.
According to the company, the new technology can enhance the touch sensitivity capabilities on a fixed part of a smartphone display panel, allowing it to scan fingerprints. CrucialTec boasts that the new module will benefit from a high production efficiency, as the manufacturing process can be shared with an existing touch screen production line.
A CrucialTec official shared their thoughts on the latest developments:
The patented transparent sensor tech is part of CrucialTec's ongoing project to develop an in-display fingerprint module, called the display fingerprint solution, or DFS, which started in 2012. The company will try to obtain patents for related technologies such as electrode structures, materials, operation of sensors and algorithms.
Although we usually advise that patents don't always translate into actual products, the case here is very different. CrucialTec appears to have invested a lot of time and resources in order to develop these modules, and the fact that the company even showcased the "DFS" at this year's MWC indicates that we are likely to see them employed in smartphones very soon.
Chinese manufacturers are expected to be among the first ones to adopt the technology, but if the process is as efficient as CrucialTec claims, many other big players are also likely to follow suit.
Recommended Stories