LG G3 vs LG G2: should you upgrade?
22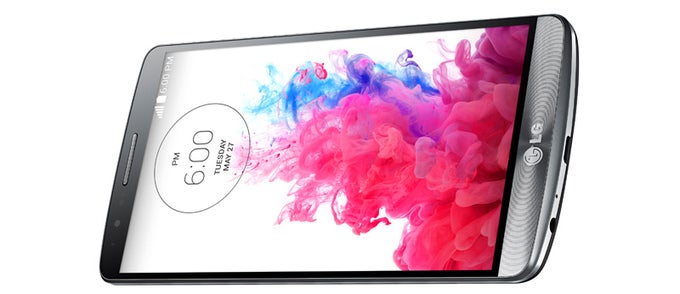 Chances are that if you're reading this post, then you're a proud owner of an LG G2. We're also willing to bet that you're at least somewhat familiar with the LG G3, which the company just announced at its media event. In a nutshell, the new model build up on all that made its predecessor worthy of picking up, all the while improving on features that could have been executed better. Should you bother with upgrading to an LG G3, however? Well, allow us to clear up that matter for you.
A welcome makeover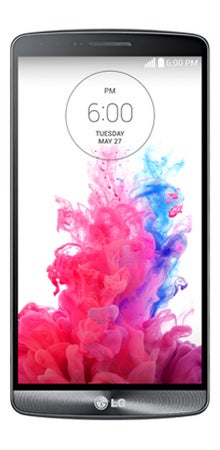 Last year's LG G2 was a great phone overall, but it was a bit short on appeal with its plasticky construction. It needed something to make it stand out better visually. Thankfully, LG has rectified this in the G3. While the new model is still essentially a phone in a plastic shell, the brushed metallic finish is a lot more catchy than the G2's rather uninspiring plastic back. Be warned, however, that the LG G3 is physically larger than its predecessor, albeit not all that much.
A record-breaking QHD display
If you're wondering what QHD stands for, that's Quad High Definition. In other words, the super-awesome screen on the LG G3 packs four times as many pixels as a 720p display does, and about 1.7 times more than there are on a 1080p display. Thanks to this impressive pixel density, the LG G3 is capable of delivering a level of details never before seen on a smartphone screen. Of course, the G2 is far from obsolete with its 1080p screen, and when put together side by side, the difference in detail on the two phones' screens is barely noticeable. But for perfectionists demanding the very best, a boost to QHD seems be justified.
A flatter interface with extra features
Not only the outside of the LG G3 has a fresh feel to it. The phone's UI has been treated to an overhaul and now sports a flatter and modern look. But the true beauty may lie in the phone's feature set. LG has thrown in a number of software enhancements, among which is an intelligent keyboard that improves accuracy by learning from the user's typing habits. Also, it can be resized vertically for a more comfortable fit. Furthermore, LG has developed a new feature called Smart Notice. It serves as a personal assistant providing notifications at the right times. To augment the phone's set of security functions, LG has added a kill switch for remotely wiping the phone's data if it gets stolen. All in all, it is up to each and every buyer to decide whether or not upgrading because of G3's richer feature arsenal is worth it.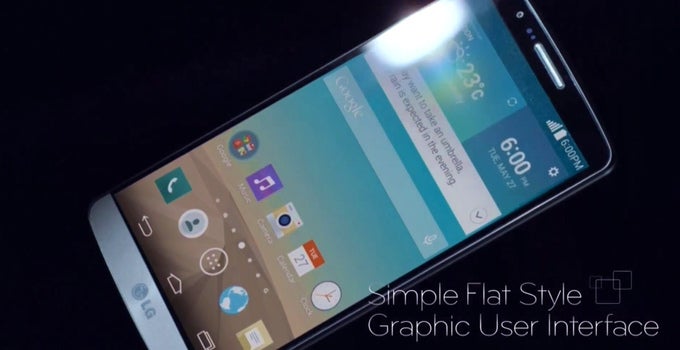 Faster Snapdragon SoC, microSD card slot in tow

As a true flagship smartphone should, the LG G3 comes with a very capable system-on-a-chip under its hood – the Qualcomm Snapdragon 801. The SoC's quad-core Krait 400 CPU sprints at speeds of up to 2.5GHz, while an Adreno 330 GPU takes care of pushing all those pixels around. Yet the Snapdragon 800 SoC inside the LG G2 is not a slow chip by any means. Once our real-life tests are out, we'll know whether there's any noticeable increase in performance with the new model.
LG has been kind enough to add a microSD card slot on the G3. Residing behind the removable cover, it can accommodate microSD cards of up to 128GB. With the LG G2, you're only stuck with whatever storage space is available internally.
Enhanced image stabilization and laser auto-focus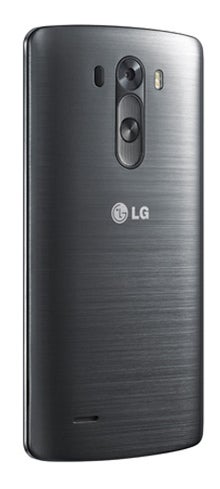 While the LG G3 sticks to a 13MP resolution for its main camera, it improves on the optical image stabilization system that was found in the LG G2. Dubbed OIS+, it should prove up to 20% more effective in the new model, which is great news. Furthermore, the camera's focusing abilities have been taken to the next level with the help of a laser beam, which allows focusing time to be brought down to as little as 0.276 seconds. This should allow the G3 to capture moments in time quicker than its predecessor. And for taking better videos, LG has added 4K and slow-motion video modes, which weren't present on the G2.
Upgraded speaker and microphones
The built-in speaker on the LG G2 produced poor quality sound at a relatively low volume. This has been taken care of in the LG G3 as the new model packs an upgraded, 1 watt speaker with its own amplifier. We're not expecting miracles out of it, of course, but we're confident that it should sound better than the G2. And speaking of audio, the LG G3 comes with upgraded microphones that can capture sound clearly even at a high volume.
Improved battery and power efficiency
The G3's battery, which is now removable, by the way, has a capacity of 3000mAh – as much juice as an international LG G2 had. The new cell, however, features technology that is expected to prolong its longevity. In particular, LG's engineers have replaced the metal in the battery cathode with graphite. On top of that, LG has implemented technologies that reduce the screen's power drain while displaying still images – the frame rate and processor clock speed are reduced whenever that's possible in order to save power. Still, as similar tech was also found on the LG G2, we're assuming that the two phones should be in the same league when it comes to battery life. Our real-world tests will show if that's truly the case.
Conclusion

So there you have it. The LG G3 is in many ways better than last year's model, so an upgrade from the LG G2 makes sense. LG's new flagship brings a better screen, a more stylish design, an improved camera, and a more powerful processor to the table, all the while taking care of minor issues that have surely been bugging LG G2 owners all along. We just have to make something clear – one should not be expecting any radical improvements after making the jump to a G3. The new model is better just enough to justify an upgrade, not to bring us into a new era of smartphone evolution. Having this in mind, who is planning on getting the new LG G3 once it is released? Or would you rather stick to the LG G2 until the G4 comes along? Let us know down in the comments!