LG G3 – Top 5 essential security features
2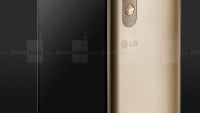 As mobile users become more dependent on their smartphones and tablets, they are growing increasingly worried about keeping their devices and personal information protected. Mobile manufacturers aren't clueless to this tendency, which is why they outfit their latest smartphones with stand-out security features. Some of them even go as a far as to develop smartphones that are entirely security-centric. LG didn't go to such lengths, but it too embraced the growing security awareness in its customers.
With its latest flagship smartphone, the
LG G3
, the company catered to the security-conscious by bundling five essential security tools that let them lock the phone and its content with precision, give it to guests to use without hesitating about privacy violations, and remotely wipe the smartphone in case it got stolen. Here are the five essential LG G3 security tools you must know about. And if you want to go even deeper, check out our round-up of
40 Tips & Tricks for the LG G3
.