Kuo: Apple iPad 5 and Apple iPad mini 2 coming in Q4; low priced Apple iPad mini on the way
9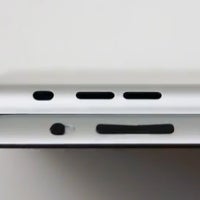 On Wednesday, we showed you a video that compared the size of the
Apple iPad 5
with the
Apple iPad 4
using a leaked shell from the upcoming slate. The results were as expected,
with a narrower and thinner iPad 5 coming
. Additionally, the next full-sized Apple iPad takes its design cues from the
Apple iPad mini
. Speaking about the Apple iPad 5, well-connected analyst Ming-Chi Kuo from KGI Securities says that vendors will start shipping components for the iPad 5 and the next-gen iPad mini at the end of this quarter. Although he hasn't predicted a date, the analyst sees both tablets launching
before the end
of 2013.
Besides carrying design features from the Apple iPad mini, Kuo predicts that the iPad 5 will support China Mobile's proprietary TDD-LTE pipeline which means that the world's largest carrier will be able to offer the tablet to its more than 1 billion customers. The analyst expects the Apple iPad 5 and the Apple iPad mini sequel to both feature a next-generation Apple A7X processor. Kuo says that both tablets will sport a Retina display. The analyst also forecasts that Apple will release a
low priced
iPad mini next year using the current model's lower resolution screen and an A6 processor.
Kuo states that the
Apple iPad 2
will remain on Apple's lineup in 2014 so that the company can offer two full-sized slates, one with a Retina display and one without a high-definition screen. Putting it all together, Kuo sees Apple offering two full-sized slates in 2014 and two iPad mini variants. Each category would contain one tablet with a Retina display (Apple iPad 5, Apple iPad mini 2) and one lower priced tablet with a lower-resolution glass (Apple iPad 2, Apple iPad mini). His work suggests that Foxconn will build all of the 9.7 inch slabs. Rival Pegatron will assemble 70% to 75% of the 7.9 inch tablets in the third quarter, up from the 60% to 65% it was responsible for in the second quarter. By the next quarter, 80% to 85% of iPad mini production will be handled by Pegatron. Casetek is responsible for the production of the balance of the smaller screened tablet in all three quarters.
For 2013, Kuo sees 11.7 million Apple iPad 5 units shipped along with 2.2 million Apple iPad mini 2 tablets. That compares to the 14.9 million iPad 4 and 33.2 million iPad mini slates he expects Apple to ship for all of this year.
source:
AppleInsider