Kirin processors will remain exclusive to both Huawei & Honor smartphones
13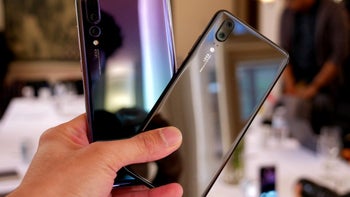 Huawei's Kirin processors will remain exclusive to the company's devices. It has previously been reported that the Chinese company would begin expanding its processors across the globe via partnerships with other smartphone manufacturers in a bid to take on
Samsung
. Speaking at the Huawei Global Analyst Conference, however, the company has denied these reports, confirming it currently has no plans to open up its processors to other brands.
Currently, Huawei's own processors give it a huge advantage when it comes to optimizing its smartphones. After all, the company can not only specially adapt any processors in development to market needs but also take into account the specific devices that they will be included in. Furthermore, Huawei can then also modify its own EMUI Android Skin to the processors. All of which seems to be the reason the company isn't interested in sharing its processors with others. Instead, the Chinese brand will continue with its current strategy that sees the HiSilicon
Kirin
processors featured inside a wide variety of Huawei and Honor-branded smartphones. It is worth noting, however, that not all devices run Kirin processors, with Qualcomm and MediaTek chips also being included in certain lower-end devices. When it comes to
premium handsets
, though, it's fair to say that Kirin chips will remain the sole power unit for the foreseeable future.
Aside from the company's processors, the company did also mention the recent notched-display trend at the analyst conference, going on to say that it had initially thought about the idea
around four years ago
, but ultimately decided to stick with the traditional 16:9 aspect ratio in fear of customer backlash. Going forward, however, the company is adamant that it won't make the same mistakes again, promising to be bolder in the future.