Mystery Huawei device surfaces on Kirin 990 SoC benchmark; chip still falls short of A13 Bionic
50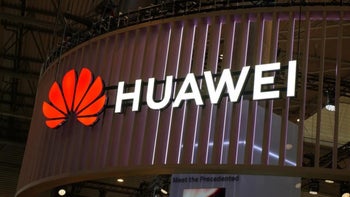 Huawei's recently announced Kirin 990 chipset does feature a variant with an integrated 5G modem saving battery life and freeing up some additional memory. The component is designed by the Chinese manufacturer's HiSilicon unit and is manufactured by TSMC using its 7nm+ EUV process. Essentially, EUV, or extreme ultraviolet lithography, is a more precise method to create patterns on a chip. This allows more transistors to fit inside the integrated circuit making it more powerful and energy-efficient. The 5G version of the chipset contains 10.3 billion transistors while the 4G variant carries "only" 8 billion. The Kirin 990 will debut inside the Huawei Mate 30 line and is expected to power the foldable Mate X (whenever the device launches) and next year's P40 series.
Recently, an unknown Huawei device running the Kirin 990 SoC was benchmarked on Geekbench. For those unfamiliar with the benchmarking process, it is done to objectively compare two different devices or the same device running with different specs or components. It is simply a way to make these comparisons without interjecting one's personal feelings into the equation. Last Thursday, an unknown Huawei device with the model number NLE-AL00
was listed on Geekbench
(via
WCCFTech
) and was running Android 10. A source cited by GizmoChina says that the device is not one of the new Mate 30 models and could be the Mate 30 X or a new flagship for the Honor brand. Besides running Android 10 (which is questionable for any upcoming Huawei model in light of the U.S. supply chain ban), the mystery device is equipped with 8GB of RAM.
Apple's A13 Bionic is, for now, the fastest chipset found in a smartphone

With the release of this benchmark test, it appears that Apple wasn't lying when it said that the A13 Bionic SoC, powering the iPhone11 and iPhone 11 Pro models unveiled last week, is the fastest chipset currently found inside a phone. While the Kirin 990 had single-core and multi-core scores of 3842 and 11644 respectively,
the A13 Bionic rang up
a single-core score of 5472 and a multi-core score of 13769. Based on the 1.86GHz clock speed that was listed on the Kirin 990's Geekbench test, the results would appear to come from the 4G LTE variant of the chipset. That's because the Cortex-A55 cores on the 5G version of the Kirin 990 run at 1.95GHz while on the 4G LTE version, these cores run at 1.86GHz.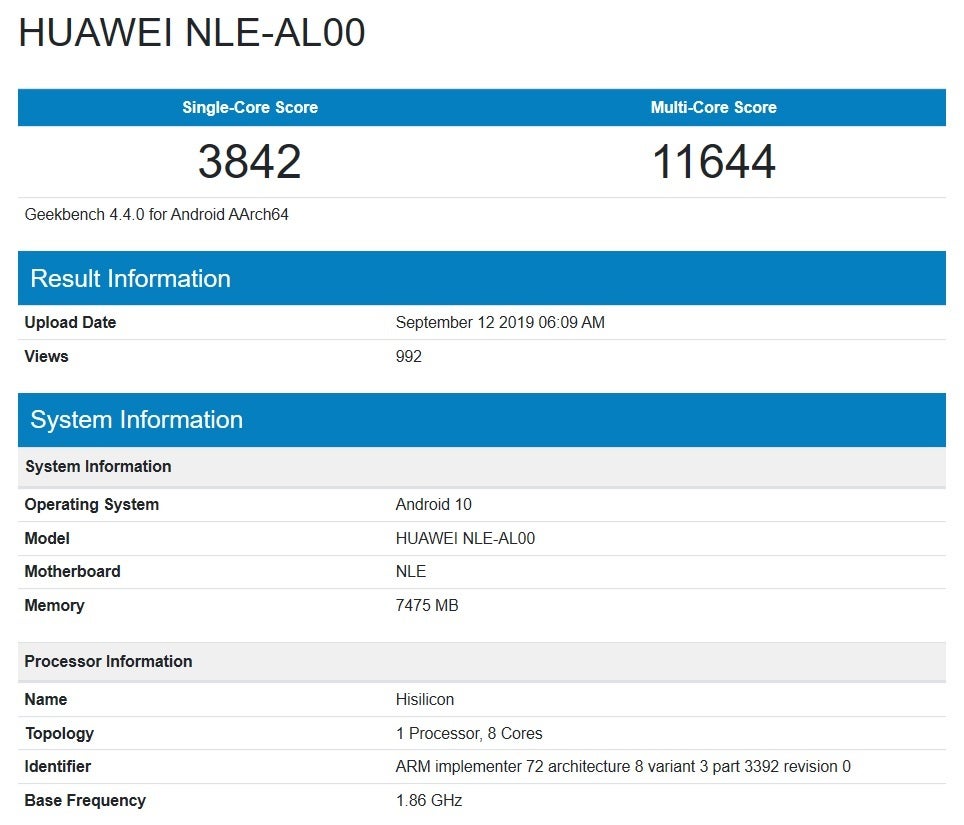 Mysterious Huawei device running the Kirin 990 chipset is benchmarked
We should point out that the A13 Bionic is designed in California by Apple, but is also manufactured by TSMC using an enhanced version of its 7nm+ EUV process called N7 Pro. And get ready for even more powerful chips in the near future. TSMC should start pumping out 5nm chipsets next year followed by 3nm chips as soon as 2022. To show you exactly what is at stake here (and if the 10.3 billion transistors inside a single 5G Kirin 990 SoC doesn't blow your mind), a single chip made using the 5nm process will contain 171.3 million transistors
per square millimeter
. And while some say that the industry might not be able to move past 3nm, at least at the speed that we've experienced since the early 1970s, TSMC says it is looking at ways to improve the packaging of a chip. One method being looked at would stack transistors vertically instead of side-by-side. Another possibility is a move away from silicon and toward material with different properties. Last month we told you that
TSMC is combing through the periodic tables
looking for a possible replacement for silicon.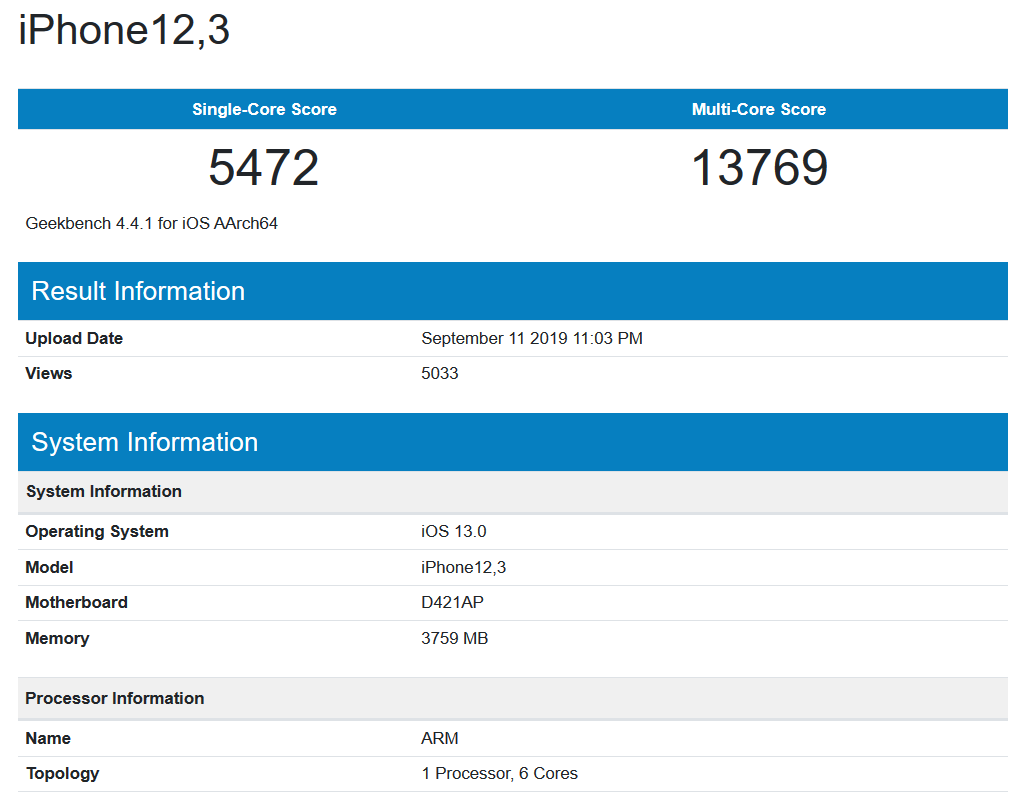 Apple's A13 Bionic is on top