King also wants a trademark on "Saga"
28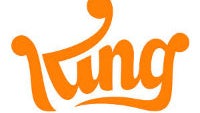 Just in case you didn't get pissed off enough at the absurd news earlier today that Candy Crush Saga developer King is attempting to obtain the trademark for the word "candy", the developer is continuing its quest and is aiming to also get a trademark on the word "saga". Aside from the insane idea that a company should even be able to trademark a common word like that, King does have a bit better argument for the word "saga" than "candy".
The developer only has the one game - Candy Crush Saga - with the word "candy" in the title, but it has seven different games that include the word "saga", including Farm Heroes Saga, Pet Rescue Saga, and Papa Pear Saga. And, as part of its process, King has already filed a legal challenge to The Banner Saga, which is an RPG from developer Stoic. Not only does The Banner Saga not have any similarities to any King properties, but The Banner Saga is only available for PC and Mac, and is not available on mobile platforms (or through Facebook, where King lives).
A King spokesman told Kotaku that this legal action is not designed to stop The Banner Saga from using the name, but to essentially set a precedent for future cases:
We do not have any concerns that Banner Saga is trying build on our brand or our content. However, like any prudent company, we need to take all appropriate steps to protect our IP, both now and in the future.
In this case, that means preserving our ability to enforce our rights in cases where other developers may try to use the Saga mark in a way which infringes our IP rights and causes player confusion. If we had not opposed Banner Saga's trade mark application, it would be much easier for real copy cats to argue that their use of "Saga" was legitimate
Of course, aside from the trademark issues, it seems that no one has pointed out to King that literally all of its games are clones of other popular titles. Candy Crush Saga is a modified version of Bejeweled and dozens of other matching games, Papa Pear Saga is a clone of Peggle, and Bubble Witch Saga has roots going back to the 90s with Puzzle Bobble and Snood. But, it's obviously bad to cause confusion with a name, right? Next, King will likely go after any product that refers to "Star Wars: The Complete Saga".