Kevin Rose launches Oink on iPhone
7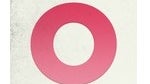 Kevin Rose loves crowd-sourced rankings. He started out by founding of Digg, which was a notable news curation source because of its great rankings based on user votes. Digg may have faded off after alienating its core users with a major redesign, but Rose is still going strong and has launched a new app for iOS called Oink, which is a service that takes pieces of Yelp, Instagram, and Foursquare, but focuses more on rankings than social networking.
The idea is to have users rank everything they find in the world around them, not just places. So, it could be ranking products, food items on the menu of a restaurant, stores, customer service, etc. There is also a social aspect where you can follow your friends, but Rose says he wants the focus to be the rankings. So, you can not only use the app as a replacement for Yelp to find the best pizza in an area, but you can also use it to find the best roller coaster at an amusement park. It seems that Oink is trying to get people to rank enough to cover uses for Yelp, Foodspotting, Foursquare and more.
Oink is the first app from development company Milk, which Rose founded after leaving Digg, and is available for free in the
iTunes App Store
.