Kaspersky Safe Browser now available for Windows Phone
5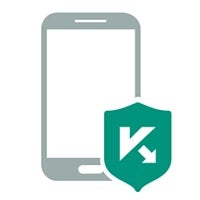 Windows Phone is a fairly secure operating system, though not without its flaws. With a distant third place in market share, that lack of exposure does not make it the most popular place to create mass exploitations of security vulnerabilities.
That said, it makes one wonder what an outfit like Kaspersky would build for the platform. Kaspersky Safe Browser is exactly what you think it is. It is a browser designed to protect you from phishing attacks or other exploits if you find yourself at some less than savory places on the internet.
Since the rest of the operating system is more or less locked down, we will have to see where Kaspersky will grow its offerings on the Windows Phone front. Its security suite of services is pretty popular on the traditional PC front and Kaspersky has been delving into mobile (most notably Android) recently.
If you spend a fair amount of time browsing on the "dark side" this app may be just what you need. Pick it up at the source link.
source:
Windows Phone
via
WPCentral