Just 0.15% of all mobile gamers account for half of in-app purchases, survey finds
8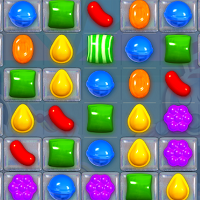 Research firm Swrve released its first Mobile Games Monetization Report for January, and it turns out that the many millions, or even billions that mobile game devs are raking in, come from a fraction of users.
Just 0.15% of mobile gamers contributed to half of all monthly in-app purchases, that are the bread-and-butter of the widespread
freemium
monetization model. The researchers also find out that the first purchase occurs within 24 hours from the download, while the second one comes just an hour and forty minutes after that, on average.
Swrve also found some other interesting details, like the fact that "
the average value of an in-app purchase is $5.94. While purchases between $1 and $5 represent a majority (67%), they contribute only 27% of total revenues. Purchases of over $50 contribute 9% of all revenues
." We can also bet that from these 0.15% highrollers, a large part are coming from Asia., and
South Korea or Japan in particular
.