Juror in Android lawsuit: "Oracle didn't come close"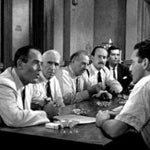 With the jury portion of Oracle's epic lawsuit against Android concluded, jurors are allowed to speak with the media. So far only the jury foreman has agreed to be interviewed, but his comments shed quite a bit of light on how well the trial went for both sides, and how close either side came to winning different portions of the trail.
In the
copyright portion
of the trial, the big item that Oracle hoped to win was demonstrating that Google copied the sequence and structure of 37 java APIs. Google didn't deny that they had – they instead made two defenses; first the claimed that you simply cannot copyright APIs, a claim that the judge will be ruling on as early as next week. But since the jurors were instructed to assume APIs can be copyright for the sake of rendering a verdict, Google also claimed that their use of 37 APIs should be construed as Fair Use, a clause in copyright law that allows for the use of certain portions of copyrighted works under specific circumstances (two of the most commonly used exemptions are for educational purposes, and for media references).
The
jury found
that Google had copied the sequence and structure of the APIs (which wasn't contested) but hung on the issue of Fair Use. How close was the vote? Not very.
According to the foreman he was Oracle's biggest supporter, and for a long time he was the sole hold out as the rest of the jurors thought Android's use of the APIs should be construed as Fair Use
. Eventually he managed to convince two other jurors to side with him, leaving the jury hung in a 9-3 split.
In the
week long deliberations
on the patent phase, the foreman was again the only hold out, and he who sent several questions to the judge for clarification of how broadly the term "symbolic" could be applied on one of Oracle's patents. In the end he did not get the supporting definition he was looking for and voted with the rest of the jurors to
acquit Google
of any form of patent infringement.
What does this mean going forward? It means that Oracle didn't even come close to convincing a jury that using parts of a software interface isn't Fair Use. It also means that from the jurors point of view Google was never in any serious danger of being found to have infringed on Oracles patents. This must weigh heavily on Oracle's executives and legal team as they consider an appeal; even if they can get another trial, they would have to come up with far more convincing arguments to stand a chance of getting a favorable ruling.
Our best guess is that these revelations will constrain the choices Oracle makes going forward
; we have been expecting Oracle to automatically challenge Judge Alsup's ruling if he finds that API's cannot be copyrighted, yet even the best-case scenario they can get by challenging that ruling is getting a retrial on the issue of Fair Use…an issue we now know the jury mostly didn't agree with them on.
If Oracle feels confident that they can rejigger their legal strategy to be more convincing, then perhaps they will follow that route. Otherwise we suspect that Oracle mighty only appeal parts of the ruling that could be overturned by an appellate judge without another jury trial. Or perhaps they will see the long odds that their most supportive juror indicated Oracle was up against, and decide that settling for an "undisclosed amount" might be the better part of valor in this situation.
source:
Law.com