Judge ends years-long dispute over iPad trademark in Apple's favor
9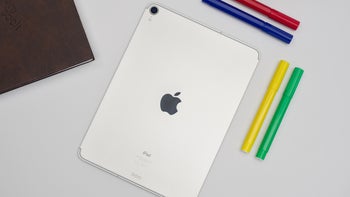 Over the years, Apple has coined several product names that have become staples in the world of technology: iPod, iPhone, iPad. Each of those has become a synonym for the product type it represents. Plenty of non-tech enthusiasts call iPads even tablets that aren't made by Apple because iPads are just so ubiquitous.
Before Apple introduced iPads to the world, however, another company was already using the name for its products. RXD Media, a company that offers cloud storage, used "ipad" as part of its IPAD.mobi platform two years prior to the release of the Apple iPad. The company launched a court case against Apple in 2012, stating that the name of its product is confusing customers.
Now, after seven years of consideration, the court made its final decision, AppleInsider reports. The ruling concludes that RXD Media hadn't established "ipad" as a distinct name but instead it was just descriptive of its services and therefore the company doesn't have the right to enforce trademarks upon Apple.
According to the provided documentation, both RXD Media's challenge and Apple's defense weren't particularly strong:
Simply put, the parties introduced into the record thousands of pages of testimonyand other evidence without regard to what they needed to prove, apparently in thehope that in wading through it, we might find something probative. This is notproductive. "Judges are not like pigs, hunting for truffles buried in briefs.
…
The case was neither prosecuted nor defended based on any clear theory of the case. Neither party made a concise and compelling evidentiary showing, and neither was judicious in the introduction of only relevant testimony and evidence.
It seems that the decision was less in favor of Apple and more just letting things be as they are.
It's interesting to note that after Apple's iPad proved to be a huge success, RXD Media has been using ipad as a standalone name more prominently. Even the company's website is ipadtoday.com and has "ipad" plastered all over it with a generous accompanying it.
As an answer to that, Apple made a claim against RXD Media, saying it was actually the one infringing on Apple's trademark and not the other way around. That was something the judge agreed with, saying "The evidence of infringement is overwhelming." While this might sound unfair, this article is almost certainly the first time you heard about RXD Media, which shows the judge does have a point.