Jony Ive no longer involved in Apple physical hardware design in the same capacity?
36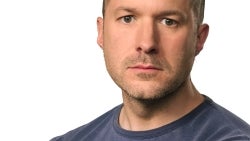 In the latest episode of long-time Apple blogger John Gruber's Talk Show, guesting SixColors founder Jason Snell briefly touched on design chief Jony Ive's current role in the Cupertino company. Mr. Snell has heard that that Jony Ive is currently not as involved in physical hardware design as he used to be. Rather, he's been largely focused on architecture matters, such as Apple's "spaceship" campus and the company's retail stores. He's working closely with Apple retail executive Angela Arhendts on these cases.
If true, this means that Jony Ive won't directly mastermind the rumored all-screen iPhone 8. Scheduled for 2017, the device is said to have an OLED display with an embedded touch-based haptic home button. Meanwhile, some argue that the recently released "Designed by Apple in California" photo book is part of Ive's prolonged retirement. For example, he's been seen very little in Apple advertising in the past few years, mostly being present as a background voice for product design movies shown at keynotes. He's also not attending all Apple events, despite his high-level position of Chief Design Officer.
As with all internal Apple matters, it's hard to be absolutely sure about anything. Still, even if Jony Ive is no longer crafting iPhones by himself, his work for Apple over the past 20 years will leave a lasting legacy for the company's design team to follow.
ALSO READ