John Gruber: Apple's iOS 7.1 update arriving any day now
27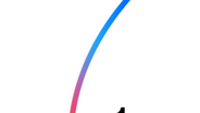 If you've been desperately tapping the update button on your iPhone or iPad, in the hope that the
iOS 7.1 update
is arriving any day now, you might be in for a pleasant surprise. Tech head John Gruber claims that iOS 7.1 should indeed hit Apple's mobile gear any moment, citing the perennial "little birdie".
He backs up this claim with the fact that the SXSW festival starts next week, but the dedicated app isn't out yet on iTunes. The reason for that, his sources advise, is that the app requires iOS 7.1, in order to stream the show, hence the conclusion that the update is arriving in the next few days.
The newest iOS version is expected to bring a number of incremental improvements, such as new animations, calendar features, accessibility settings, and simplified adding of contacts after dialling, as well as
the usual bug fixes
.