Jelly Bean cracks 60% in latest Android platform numbers
12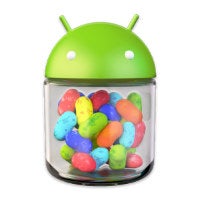 It's the beginning of a new month, and that means one thing: the new Android platform distribution numbers are out for the month, and they show the trend that you would likely expect. Jelly Bean has continued its growth, and is now loaded up on over 60% of Android devices that have checked into the Google Play Store. And, as you would expect, the numbers for Android 4.4 KitKat are not quite as impressive.
As of last month, Android 4.1,
4.2
, and 4.3 (collectively, Jelly Bean) made up
59.1%
of the ecosystem, and this month it is up to 60.7%; however, the numbers within those three versions have shifted interestingly. All versions of Android from 4.2 down lost share over the past month, except Android 2.2 and
3.2
, which stayed the same. The only two versions to gain share were Android 4.3 and Android 4.4. The big winner was Android 4.3 which jumped to 8.9% from 7.8% last month.
Unsurprisingly, Android 4.4 KitKat didn't move too much, going from
1.4
% last month to just 1.8%. Of course, there still are only a handful of devices running the latest version of Android, and most of them are Nexus or Motorola devices.