Jay Y. Lee, head of Samsung, denies all charges in bribery trial
3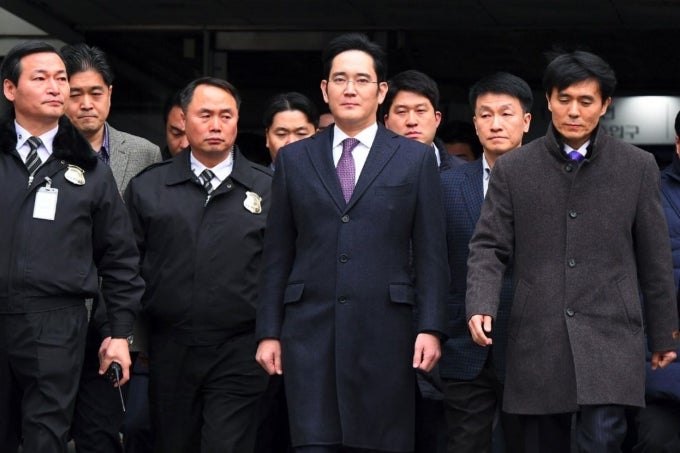 In the middle of February, Lee Jae-yong, better known as Jay Y. Lee, vice chairman and de facto
head of Samsung, was arrested
for allegedly bribing South Korean officials. Lee is only a small piece of a much larger scandal, which got the South Korean President, Park Guen-hye, impeached.
According to investigators, President Park accepted bribes from large Korean companies, Samsung included, through a personal friend of hers, Choi Soon-sil. Additionally, the President allowed Choi to have access to confidential documents and information, despite that Choi didn't hold any government position that entitled her to such access.
Today, Jay Y. Lee's lawyer denied all charges on behalf of his client, at the start of what prosecutors described as
"trial of the century"
. Lee himself was not present in the courtroom, as defendants are not required to attend preparatory hearings.
Lee's defense denied all charges, saying that the special prosecutors cited conversations, evidence or witnesses that they didn't actually hear, investigate or interview. Lee's lawyer also suggested that the prosecution states opinions that are not facts.
"It is unclear what kind of order Lee Jae-yong is supposed to have given,"
said Song Wu-cheol, defending Lee in court.
"The indictment cannot have statements that can create prejudices in the court about the case,"
Song later told reporters.
The
charges against Lee include offering bribes
, masked as donations, to organizations linked with Choi Soon-sil, in exchange of support during a merger between two Samsung affiliates in 2015. Three more Samsung executives are also in the hot seat – former Samsung Group Vice Chairman Choi Gee-sung, former Samsung Group President Chang Choong-ki and former Samsung Electronics President Park Sang-jin. They also denied all charges against them.
According to Reuters, the courtroom was full to the brim with press and spectators, some of which waited in line since morning to get a seat. The hearing lasted about an hour, but it was interrupted at one point, when a woman began yelling and was dragged out by court officers. It is unclear what she was saying.
In the meantime, South Korea awaits decision by the Constitutional Court, whether President Park's impeachment should be upheld. The decision is due Friday, and should the Constitutional Court rule against Park, she will become the country's first democratically elected president to be forced out of office.
via
Reuters