Japan's NTT is establishing new foothold in the US
8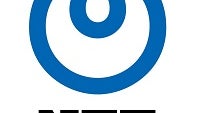 Nippon Telegraph and Telephone, the parent of Japan's largest mobile carrier, NTT DoCoMo, and the world's largest telephone company by revenue has been baring the burden of some ill-fated overseas investments over the years.
Most recently, the company announced it was
divesting its stake in Indian carrier, Tata DoCoMo
, of which NTT owned about 26% as the result of an initial investment of over $2.5 billion. Given the poor financial performance of Tata DoCoMo, it was not expected that NTT would recoup its investment.
NTT has been a player in the United States in the past, having invested in AT&T Wireless during the pre-Cingular days. The company ultimately sold its initial multi-billion dollar investment, taking a loss in the process, in 2002. Given
AT&T's performance of late
, and 20/20 hindsight, it would have been better for the company to have held that stake a little while longer.
The company is looking to reverse its fortunes and has been investing in hard infrastructure in the US, particularly in Silicon Valley, where NTT is opening a new research center and showroom, hiring local talent from the competition to pump life into the venture. With nearly 90% of its revenues coming from Japan, NTT has to regroup as it reaches out internationally because the Japanese market has been in a very stagnant growth pattern for the better part of 20 years.
Its initial investments are more IT based, to capitalize on its Tier 1 internet backbone which has parity with the likes of AT&T, Sprint, and Verizon. From there, whatever direction NTT takes, it will take time, "NTT is a very big ship – it takes a long time for it to change course," according to a fund manager who owns NTT stock.
Eventually making a play into wireless makes sense, because mobile is the future (and present). However, given NTT's past experience with major mergers and acquisitions, it is a virtual guarantee the company will not be making any major plays, such as bids for companies like T-Mobile. "We paid a high tuition for lessons on M&A," NTT board member Tsunehisa Okuno.
source:
The Wall Street Journal