Japanese Apple iPhone sales could be hurt if handsets can no longer be bundled with data plans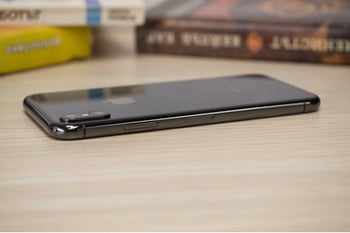 In Japan, the government is looking into ending the practice of bundling the cost of a new smartphone with the monthly price of data service. According to a report from
Reuters
, the goal is to force wireless providers in the country to lower the prices of their monthly data plans. Citing a source in the country's telecom ministry, the report says that the Japanese government see the pricing of these bundles as a barrier that makes it too expensive for some consumers to afford wireless service.
Ending the practice of bundling phones and wireless data plans could curtail sales of the Apple iPhone in Japan. The government wants carriers like SoftBank Group Corp., NTT Docomo Inc. and KDDI Corp. to sell phones separately from wireless data. This would result in consumers looking for cheaper handsets to buy, ruling out the iPhone for many in Japan. Currently, Apple's iconic smartphone owns a 50% market share in the country.
A phone and data service bundle can cost 10,000 Yen (equivalent to $90.51 USD) a month. Last month, antitrust regulators in the country accused Apple of gaming the system in an attempt to get an advantage over Samsung's smartphone lineup in Japan. Apple allegedly forced carriers in the market to offer discounts on iPhone models while telling them to charge higher monthly fees for data. The Japanese FTC said at the time, "Obliging carriers to offer subsidies (for iPhones) could have prevented the carriers from offering lower monthly charges and restricted competition."