Japan, you did it! This is the world's weirdest battery charger
23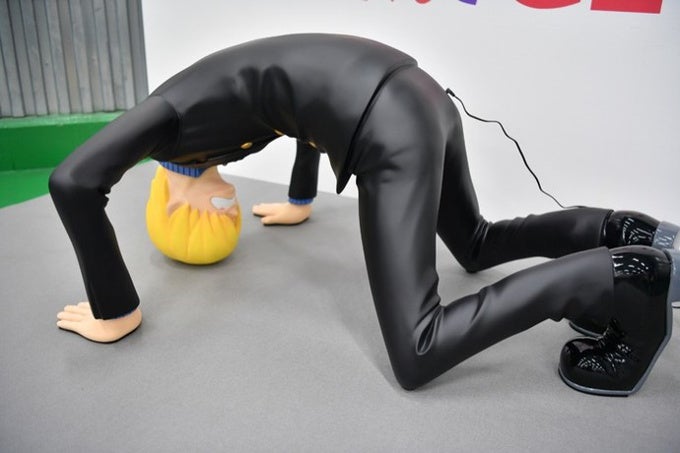 There is weird, and then there is Japanese weird, which is like multiple times ahead of everything imaginable to the regular human's mind.
Take this latest life-size statue of One Piece manga series character Sanji in a prostrated position that is not yoga. Plug your phone's USB cable in his head to charger it up, and plug a charger in his butt cheek to replenish his own battery. And there you have it: a questionably portable and undeniably weird charger.
Don't ask us the details: we don't know what kind of battery is inside, nor its capacity. All we know is that this thing is real and it should not be. It breaks the laws of the universe. Japan is known for that.
Japan dominates the world's market of 'weird'
The posture is inspired by a particular scene from the One Piece series when Sanji thanks his mentor Zeff. Whatever. We like manga, but we haven't checked this particular piece out (do let us know if you know the back story for all this in the comments!).




The only possible reason (apart from natural weirdness) for the existence of such a charger/statue is that One Piece creator Oda Eiichiro has called 2016 the "Year of Sanji" and Yahoo! Japan came up with a one-of-a-kind "Life-Sized Sanji Totally Full Charger" for a giveaway.




Kotaku reports it costs more than a car to make, so there's that. Take a look at it in a few more snaps right below.