Japan finds rare earth materials that could lower the cost of electronics
31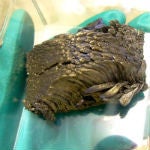 Rare earth materials are an essential part of modern electronics, including our favorite tablets and smartphones. The trouble has been that for about the last two decades, China has held the vast majority of these materials, which has led to high costs. But, Japan has now found large deposits of rare earth materials in the ocean, and may use this new find to bring down costs.
This is especially important because while other countries like the US and Australia have been increasing production of the seventeen rare earth elements, China still controls the heavier metals such as dysprosium, terbium, europium, and ytterbium. Making the situation worse, China began to restrict exports in 2009, and forced companies to build factories in China.
In addition to mobile electronics, these rare earth materials are used in electronics including car parts, TVs, lasers, low-energy lightbulbs, and various military equipment and weapons.