Jackery's latest portable charger will revive the dead battery of your device
1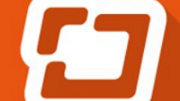 Despite the rapid growth of mobile technologies, the batteries of mobile devices often seem like being left in the back of the technological line. In fact, if you don't have enough power in your battery, all of your smartphone's features seem quite useless, don't they? So, is running out of battery power during a busy day a mobile enthusiast's worst nightmare?
According to US-based company Jackery, which specializes in producing premium portable chargers, the answer to the aforementioned question is "Yes". That's why they've expanded their portfolio with the Jackery Fit, a premium portable charger. The elegant and compact aluminum device has dimensions of 3.9 by 2.5 by 0.8 inches (10 by 6.35 by 2 cm) and tips the scales at 7.3 ounces (206 grams). The only button on the device is a power button which is used to either check the remaining charge or power on the handy LED flashlight.
The insides of the portable battery charger house a battery cell that has a capacity of 7500mAh and produces output of 2.1A at 5V. This will be more than enough to fully charge your smartphone several times or breathe some life in your tablet. Moreover, the Power Lock technology allows the Jackery Fit to enter standby mode and keep its charge for up to 6 months. Thanks to the USB-charging port, the Jackery Fit can charge a whole plethora of various gadgets - smart phones, tablets, MP3 players, gaming devices, etc.
Although the Jackery Fit is not as compact as similar mobile chargers, it has some hidden aces in its sleeve. It has four layers of protection to keep the battery cell safe. Apart from the physical resilience, the Jackery Fit has another practical feature - the built-in LED flashlight, that can allegedly provide light for as long as 18 days by a fully charged Jackery Fit.
In conclusion, the Jackery Fit seems like a nice and relatively affordable option for all the people out there who might need some extra juice for their handheld devices while on the go. The charging unit, which comes in either orange or grey, will usually cost you $59.95, but it seems that both the Jackery Web Store and Amazon have currently discounted and priced the Jackery Fit at $39.95