Jabra Elite Sport hands-on: light, sweat-proof, completely wireless earphones
4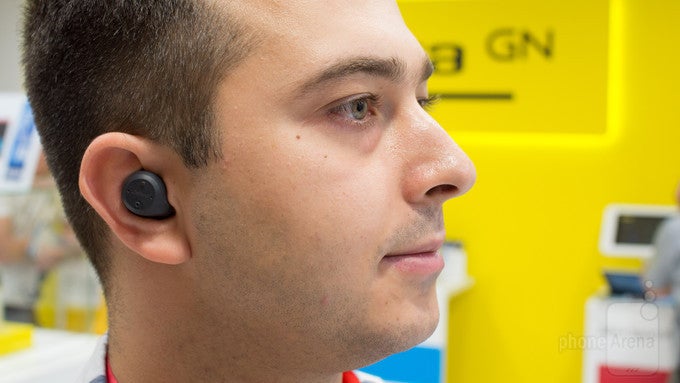 Until not long ago, completely wireless earphones existed solely in the realm of fantasy. Today, there's already a number of models to choose from, and the Jabra Elite Sport is the latest to join the pack.
Now, when we say "wireless earphones", we really mean it. The Elite Sport earbuds aren't tethered by a wire, which means that nothing hangs and nothing dangles while you're using them.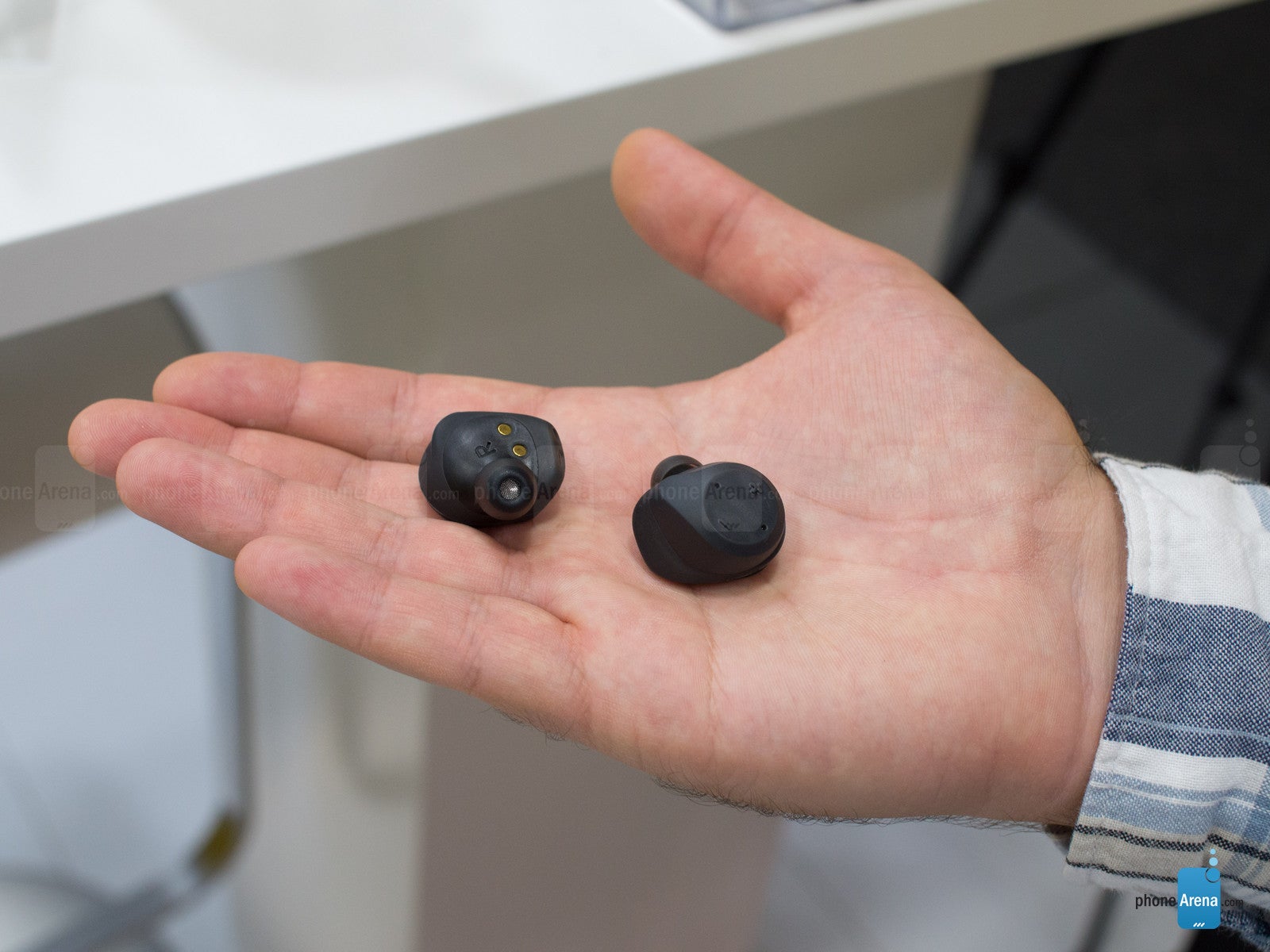 Alas, a completely wire-free design is a bit of a double-edged sword. Since all electronic components, batteries included, are fitted inside, the 'buds are bigger than average. As a result, some users might find them not as comfortable as they should be, depending on their ears' size, although we'd say the earbuds were okay in that respect. It's all a matter of finding the perfect wing and eartip size, it seems.
Since the Jabra Elite Sport is a sporty accessory above all, it has been designed to withstand water damage to a great extent. The buds are sweat-resistant and come with 3 years warranty against sweat-related damage. They also offer coaching functionality when paired with a phone running Jabra's own fitness software. The latter can monitor how hard you're exercising by pulling data straight from the earphones' built-in heart-rate sensor.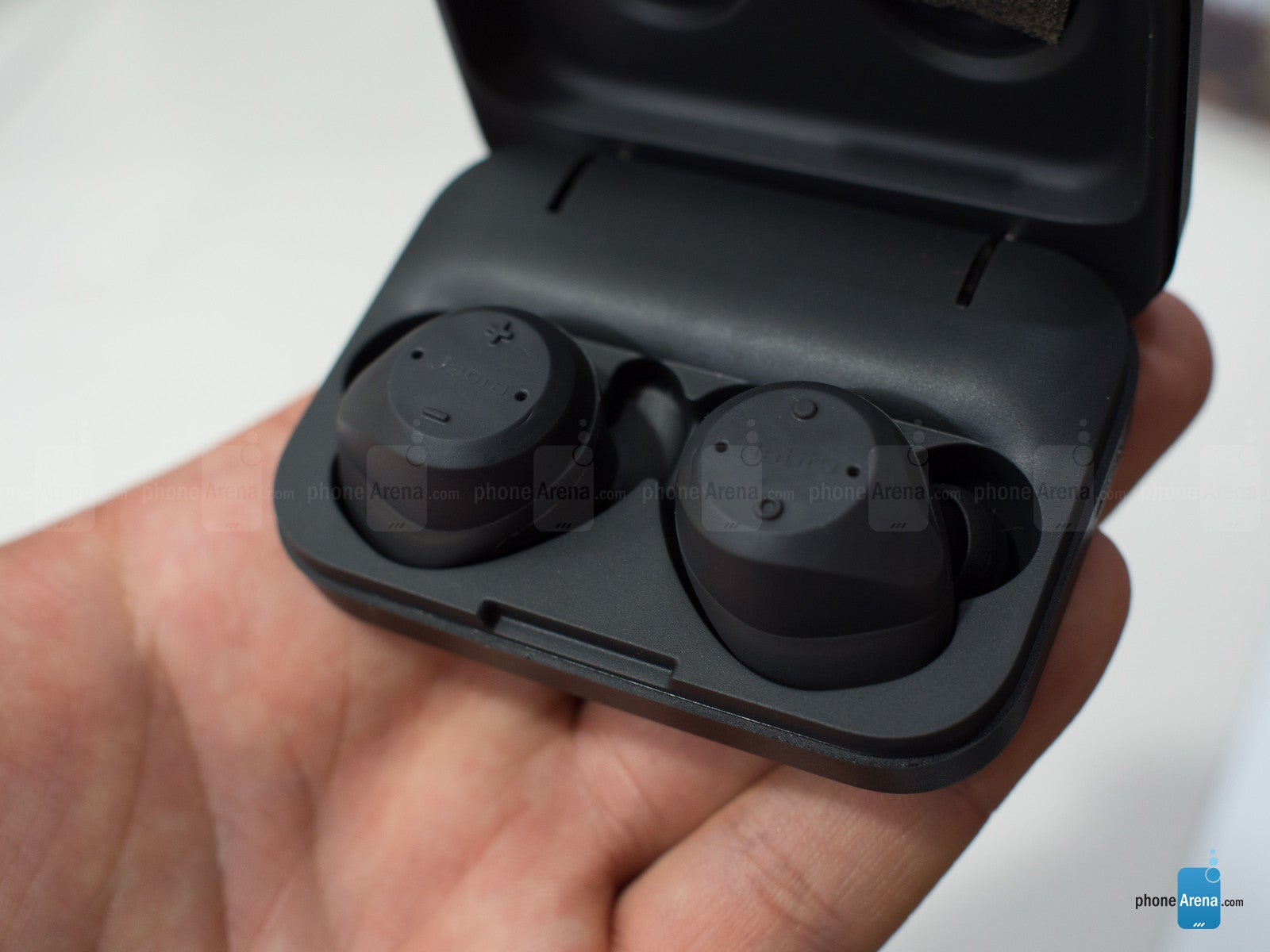 For the record, the coaching and activity monitoring features of the Jabra Elite Sport can't be used unless it is paired to a phone. That, however, isn't much of an issue, according to Jabra. Statistical data shows that over 90% of users exercise with their phones on them.
Although the buds are small, there's enough room on their outer side for physical buttons to fit. Volume and playback controls are accessible, and a double-press of one of the buttons enables an ambient sound mode. You
do
want to be aware of your surroundings while jogging, don't you? The placement of the controls does require some time to get used to.
And lastly, we must comment on the battery life on these. The Jabra Elite Sport is promised to last through up to 3 hours of music listening, which is an acceptable figure. You can extend their battery life further using the provided carrying case, which doubles as a portable battery pack. The battery cell inside the case should give you two more full charges.
At 250 euro ($250 in the US), the Jabra Elite Sport aren't cheap. They're comparable to other earbuds of this kind, however, such as the Samsung Gear IconX. Unlike the latter, Jabra's offering can't work independently of a phone, but it could provide you with better battery life and it promises great phone call quality. Oh, and it works with the iPhone as well, while the IconX speaks Android only. Expect seeing the Jabra Elite Sport on US shelves in the beginning of November.