It's an even split when it comes to people using digital zoom (poll results)
13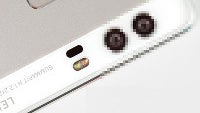 Yesterday
we asked if, and how often, you made use of your smartphone camera's digital zoom feature. And a bit surprisingly, the numbers came back indicating a pretty even, 50-50 split. Just under 50% never make use of the feature, while ~9% and ~42% do so all the time/occasionally, respectively.
There are good reasons for this split, as are there for and against digital zooming. On the positive, digital zooming can be useful to avoid post-shot cropping, and with setting the proper exposure and getting the right perspective directly from the viewfinder. Proper exposure, in particular, can be a pretty important win for digital zoom depending on the scenario.
On the other hand, digital zooming is nothing more or less than software-assisted magnification of the information captured by the camera, meaning detail
is
sacrificed in the process—especially if you go wild with it.
Here them numbers:
What do you think?