Is your smartwatch getting Android Wear 2.0? Here's the scoop
6

All of these puppies are getting Android Wear 2.0
Google unleashed the second iteration of its smartwatch and wearable OS today, and Android Wear 2.0 brings plenty of new features and enhancements, with the new LG Watch Style and Sport the first to ship with it out of the box. What other watches of the currently available will be getting the Android Wear 2.0 goods, and is yours among them? Well, we probed Google, and got the following roster in alphabetical order:
New Wear 2.0 nav drawer

ASUS ZenWatch 2 & 3
Casio Smart Outdoor Watch, Casio PRO TREK Smart
Fossil Q Founder, Fossil Q Marshal, Fossil Q Wander
Huawei Watch
LG Watch R, LG Watch Urbane and 2nd Edition LTE
Michael Kors Access Smartwatches
Moto 360 2nd Gen, Moto 360 for Women, Moto 360 Sport
New Balance RunIQ
Nixon Mission
Polar M600
TAG Heuer Connected
As you can see, all of today's most popular Android smartwatches are being upgraded to Wear 2.0, so you don't need to buy a fresh wrist-wrapper to bask in the second edition of Google's wearable operating system like inline action and material-ly designed apps and notifications.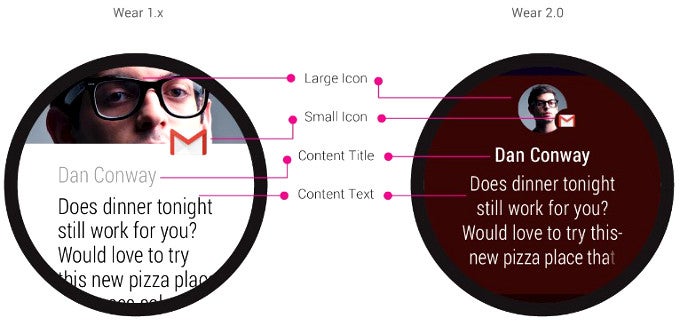 Recommended Stories