Is your Verizon iPhone 5 displaying time and date incorrectly?
37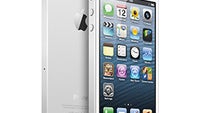 Oh boy, here we go again! Apparently, the
iPhone 5
has troubles telling what time and date it is, and those who suffered from the infamous
alarm clock bug in iOS
might be getting a feeling of déjà vu right now. There is a 21 page long thread on Apple Discussions about a glitch affecting some iPhone 5 owners, predominantly Verizon users. And according to those users, the date and time in iOS are being displayed incorrectly – off by days behind or ahead in some cases, when the smartphone is set to adjust those settings automatically.
The first report of the problem was posted on September 24, which is actually the day Apple released the iPhone 5. Since then, the list of people who have noticed the glitch has been growing steadily. Surprisingly,
only the iPhone 5 seems to be affected
, judging by what people have been sharing on the forum thread. Users of older iPhone models, including those who have upgraded to iOS 6, have not reported any time or date issues yet.
What has been causing the iPhone 5 to report date and time incorrectly is not yet clear, although some speculate it might have something to do with Verizon's network. In particular, the CDMA towers receive the current time and date data via GPS so that the network can stay in sync. That data is than sent to the devices connected to the network. However, something might be causing the iPhone 5 to misinterpret the data being sent, or the towers themselves are somehow sending incorrect data. But that's just a theory.
Whatever the case may be, we'll be keeping an eye on the situation. In the mean time, if you own an iPhone 5, let us know whether it has been reporting the date and time correctly.
source:
Apple Discussions
via
Apple Insider