Is this the 2016 Motorola Moto X flagship?
21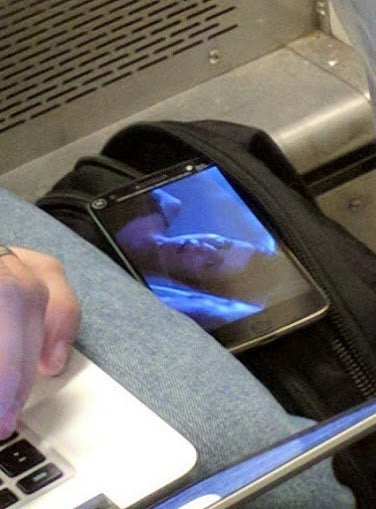 Last week we got a sniff at a potential incoming device from Motorola, with the so-called
'Moto X3'
having been spotted
en route to India
via the Zauba tracking website. Now, a snap of an unspecified Motorola smartphone has been leaked online, which may provide us with our first proper look at what the Lenovo-owned firm has in store for 2016.
The aforementioned Zauba info gave little away about the X3 besides its 5-inch display and the fact that it's a single-SIM GSM handset; not the most riveting of feature run-downs. But pictures are much more exciting than mere words, and
hellomotoHK
has shared an image that may or may not relate to the smartphone referenced a week back.
The device looks to have been snapped on a train, unbeknownst to the apparent owner. At a guess, we'd say the display is of at
least
five inches, though it's pretty hard to tell for definite. There looks to be a fingerprint sensor below the display, a feature that a Lenovo executive
already confirmed
would make its way to the higher-end Moto devices this year. The port at the bottom, meanwhile, looks to be of the USB Type-C variety.
The famous Motorola logo is barely discernible, but it's there, and though details are scant for now, here's hoping this sighting is trailed by some more substantial information
What would you like to see from the Moto X this year? Let us know in the comments