Is Sony Ericsson looking to sell business?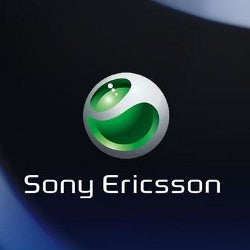 SonyEricsson's first quarter results were controversial as the companybeat analysts estimates by registering a net income of $15.7 million(11 million euro) profit, contrary to expectations that it will swingto a loss, but at the same time salesdropped even further by 19% to reach$1.64 billion (1.15 billion euro). As the company's share dwindles,is Sony Ericsson looking to sell its business? Judging by the latestrumors confirmed by Russian tech analyst Eldar Murtazin, the answeris yes.
TheSwedish-Japanese joint venture has held talks with Chinese companiesabout an acquisition behind closed doors. Other companies that might be interested inacquiring the phone maker's business include former phonemanufacturers Taiwanese BenQ and German Siemens. BenQ and Siemens worked on a series of phones released around 2006.
SonyEricsson has continuously lost share since 2007 when the demise of its Cybershot lineupbegan only to lead to the company losing its positions to hold only5% of the market, while in terms of value it has just 3% of it. The phonemaker announced its fabulous four lineup at MWC this February featuring the SE Xperia Play, Xperia arc,Xperia neo and Xperia pro, but it was forced to push the release dateof the Xperia neo to early third-quarter after a devastating tsunamiin Japan hit its component supplies. On the flipside of things, it is on its way to gaining wider U.S. presence as the Xperia Play is expected to arrive on Verizon soon and the Xperia arc will also arrive on U.S. soil, but carrier arrangements haven't yet been announced.
Period...........................................................Q1 2010.....Q4 2010.....Q1 2011
Number of units shipped (mln)............................10.5...........11.2............8.1
Average selling price...........................................$192..........$196.........$203
Sales (mln).........................................................$2,022......$2,199.......$1,647
Gross margin (%)...............................................31%............30%..........33%
Operating margin (%).........................................1%..............3%............2%

Net income (mln)................................................$30.2...........$11.5.......$15.8

source: Eldar Murtazin (Twitter)