Is Jon Rubinstein on his way out at Palm?
This article contains unofficial information.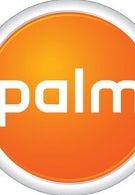 We recently
reported
that Palm CEO Jon Rubinstein had said in an interview that Palm had a plan for surviving and thriving alone. On the other hand, the company is like a wounded swimmer, dripping blood in the ocean as the sharks circle around the rapidly dying carcass. We have already seen from the unfocused ad campaign for the Palm Pre when it was first launched, that Mr. Rubinstein is not the greatest of marketers. If the exec can't sell a phone (especially one that had strong momentum behind it), how can he sell a multibillion dollar company? Rubinstein, who joined Palm after leaving Apple, was the man of the moment when the Pre was introduced early last year, but now Palm's board has to decide if the company is better off without him. If the board wants to push for a sale of the company, or even just a restructuring, the CEO's departure could hasten change at the manufacturer-even if it is a takeover. Some Palm employees have already deserted the sinking ship, such as Michael Abbott, Palm's head of software and services, who left Palm to join Twitter. What happens with Jon Rubinstein will be the tip off of what avenue Palm is going to take. If Rubinstein stays, it would appear that the company would be trying to remain independent, developing some new hardware and perhaps licensing webOS. If Jon walks out through the front door, it would seem that Palm's board had decided not to waste any more time trying to fend off suitors and an auction of the company or a major restructuring would proceed.
source:
TechCrunch