Is China the primary market for Samsung's latest Android smartphones?
6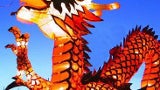 Samsung announced a bunch of Android smartphones recently, including the enormous Mega line, as well as some more affordable handsets, but it looks like these products' main goal will be to establish the manufacturer's foothold in China. Not that we ain't going to see most of them globally, but according to unnamed industry sources, Samsung's main motivation to launch these handsets was the rapidly increasing demand in China, which the company hopes will be its main source of growth in the near future.
In addition to the
Mega 6.3
and
5.8
, Samsung has also introduced the
Galaxy Win
, Trend II, Trend Duos II and the
Galaxy Star
, which is going to be the cheapest Android model of all these. Now, most of these products have some very humble specs compared to the beasts we enjoy dealing with, like the
Galaxy S4
, for example, but this is the kind of stuff that sells well in China at the moment. Obviously, there's an increasing demand for smartphones with very big screens, but not for premium ones, so the Megas fit nicely here with their gigantic screens and mid-range specs.
It's understandable why Samsung is eying the Chinese market. The company has seen a 153% increase in sales for the last year, which is a very promising figure. And since the Chinese market is still classified as an emerging one, Samsung has all the reasons it needs in order to focus its efforts in that direction.
source:
Digitimes