IoT weekly: The heartrate-monitoring bra, the livestreaming toothbrush, and the red button
4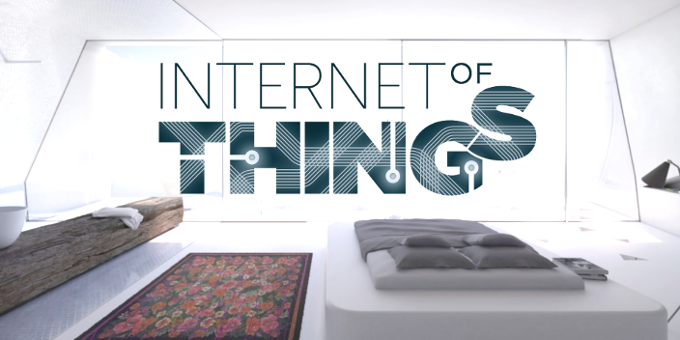 Did you know that the first internet-connected device was a
modified soda machine
from the mid-70s situated in the Carnegie Mellon university, which was capable of giving feedback if it had enough soda bottles inside? Well, you do now!
Who's afraid of IoT?
In 2011, experts predicted that there will be roughly 50 billion connected devices by 2020. Observing the quick pace at which the Internet of Things is evolving each and every day, we dare to fully agree with his forecast.
Actually, we are more inclined to believe that the amount of all the smart TVs, humidifiers, air conditioners, fridges, thermostats, security cameras, door locks, toasters, and anything in-between might easily hit the 50-billion mark even earlier. Yep, the smartphone market is already oversaturated, so it's only logical to assume that even more R&D resources will be shifted towards the Internet of Things in the near future.
Last week, we decided to test out the waters and summarize the most notable news from the Internet of Things sphere. This week, we are doing the same.
The video-streaming toothbrush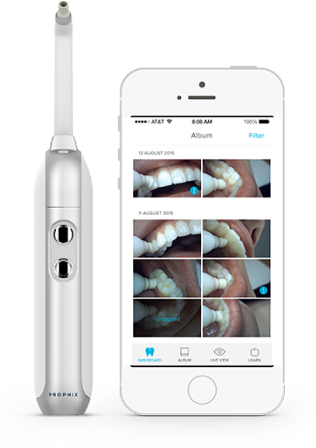 The Prophix smart brush
One of the more interesting news we stumbled upon concerns a very personal tool we use on a daily basis. It's nothing but, wait for it, a
connected smart toothbrush
with an on-board camera! Yes, that's right, a sbrush dubbed
Prophix
wants to allow you to live-stream your day-to-day dental hygiene habits and capture your teeth on video. This allows your dentist to get first-hand impressions about the current state of your gnashers, dental fillings, and even cavities, if you have any (perish the thought!). Prophix will also keep track of how many times you've brushed each day, reminding you to do so if you have accidentally or willingly skipper the compulsory exercise. We suppose it will be able to scold you for not flossing sometime in the future! You can
pre-order
it for $299.
The smart bra
If smart toothbrushes are not your thing, then what about connected upper body garments? Hmm? At least that's what Sensoria aims to do with its fresh new line of smart garments. It includes a range of smart bras an t-shirts that are all clad with embedded sensors. These are making use of Sensoria's Heart Sentinel technology, which can keep track of your heartrate at all times while you're running, hiking, or cycling. The data is collected by a wearable hub, which can then send it to Sensoria's Fitness app on a paired smartphone . Sensoria's new smart garments will not only help you monitor your physical efforts, but could also save your life as it is capable of detecting cardiac irregularities. No one loves these. The smart apparel can connect to Sensoria's own Strava, Endomondo, Polarbeat, and MapMyRun; it will feed these with GPS data about your whereabouts.

The cartoony red button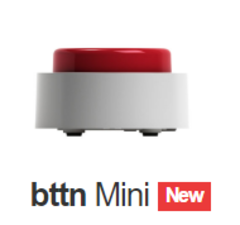 But enough with these smart toothbrushes and garments. There's an intriguing new device on the block, and it's a tiny smart button with programmable functions called...
bttn mini
. It's the second such product of the
eponymous manufacturer
, which treated us to the very first bttn back in mid-2014. Well, the new one's smaller in size but has not lost any functionality. So, what can you do with it? You can set this smart red button to do all kinds of stuff - call a cab, inform your relatives that you've just come home or are just heading out. Think of it as an alternative to Amazon's Dash buttons. A second-gen bttn will run you €69 (~$79) if you are a regular consumer, or €99 (~$113) if you're a business entity.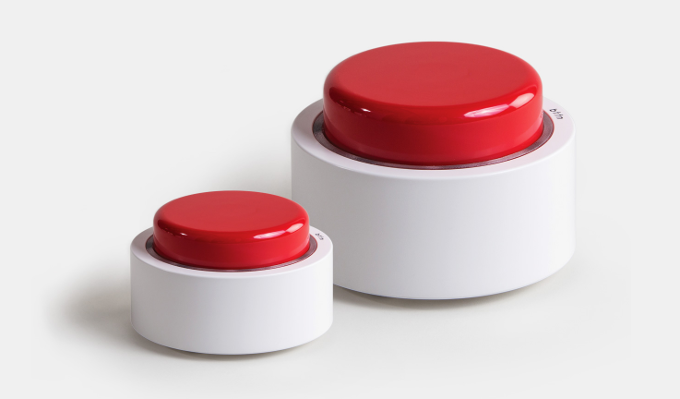 bttn Mini (left) and the first-gen bttn (right)

The almighty connected sensor
Another intriguing connected gizmo is
Notion
, a sensor that is capable of monitoring everything taking place in your house while you're away. No longer you will need to worry about water leaks, open doors or windows, temperature anomalies, and even fire! If any of the latter takes place, you will be promptly notified on your smartphone. Notion's easy to install and pair, making it an intriguing pick for those who want to rest assured nothing's irregular is happening at home while they are away. You can pre-order one Notion sensor for $129, three for $199, and a whole lot of five for $269.

What is Notion? from Notion on Vimeo.