Internal Microsoft memo blasts Consumer Reports' Surface complaints
22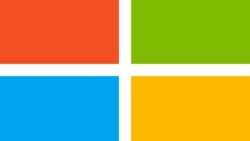 Recently, a survey of 91,000 laptap and tablet buyers put together by
Consumer Reports
, found that 25% of Microsoft's Surface devices have problems by the second year of ownership. As a result, the magazine.pulled its recommendation of Microsoft's Surface tablets because of poor reliability. Among the devices losing their recommended status are the Surface Pro tablet and the Surface Book. Consumer Reports now says that it can not recommend any other Microsoft built tablet because of "poor predicted reliability." Some of the issues that Surface tablet users have complained about include unresponsive touchscreens, devices freezing unexpectedly and units turning off at inappropriate times.
Today, an internal Microsoft memo written by Microsoft corporate vice president Panos Panay was outed by journalist Paul Thurrott. According to the memo, issues with
Surface Pro 4
and the Surface Book at the time of their launch were Intel's fault thanks to problems with the "Skylake" generation chipsets. But reportedly another trusted source said that Microsoft made that up and the real issue has to do with custom Surface drivers. That led to an interesting exchange of dialogue between Microsoft CEO Satya Nadella and Lenovo executives. Nadella assumed that Lenovo was also having issues with Skylake and wanted to know how the company handled it. That would be a typical friendly discussion between two competitors except for one major problem; Lenovo wasn't having any such issues at all, indicating that Microsoft had made up the story and no one told its CEO.
Panay says that his team has worked hard to improve Surface Pro 4 and Surface Pro (2017), and the executive says that these improvements were unfortunately not reflected in the results of the Consumer Reports survey. He also says that some of the issues that Consumer Reports calls problems, like a frozen or unresponsive screen, are just minor problems easily rectified by the user. Panay also points out that the "incidents per unit" (IPU) for Surface devices is extremely low at less than 1%, and return rates have been improving.
Eventually, Consumer Reports might decide to return its recommendation, but even if it doesn't, we wouldn't expect too many potential Surface Pro buyers to feel the need to check in with the publication before purchasing a Surface Pro slab.
"We take quality seriously, conducting rigorous reliability testing during development to forecast failure and return rates, which are then continually viewed against [real world data] post-launch. We also regularly review other metrics to understand the experience we are providing to our customers and our findings show our products are in a much healthier place than noted by Consumer Reports."-Panos Panay, corporate vice president, Microsoft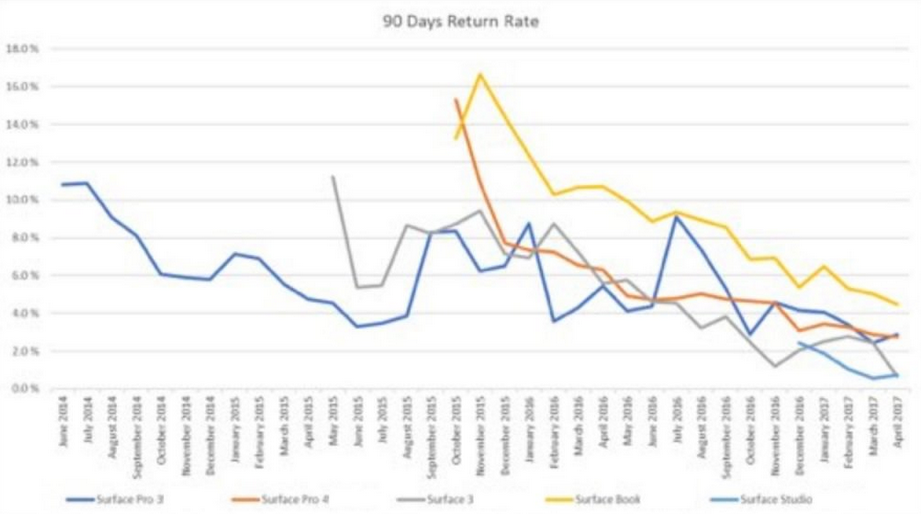 Return rates have been trending downward for Microsoft's Surface products
source:
Thurott