Intel poaches Qualcomm talent to recharge mobile
12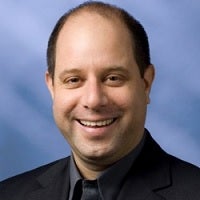 For the second time in as many months, Qualcomm is losing an executive. Unlike the last time, where
Peggy Johnson took a position at Microsoft
, this time Qualcomm is losing this leader to a direct competitor.
Amir Faintuch, is former president of Qualcomm Atheros, which is a subsidiary that develops networking and connectivity technology and products. Qualcomm Atheros builds some of the underlying technology found in Wi-Fi MIMO, widely used in mobile products and around the home.
At Intel, Faintuch will be named Senior Vice President and Co-general Manager of the Platform Engineering Group. Faintuch's network prowess is augmented with a background in designing system-on-chips (SoC), a strong point for Qualcomm, and an area where Intel has been struggling, especially in mobile.
Intel's spokesman, Chuck Mulloy said, "We want to accelerate our success rate with SoCs and get the designs aligned and the roadmaps aligned to do that. We've made good progress but there's more to be done. Amir has extensive management experience and a strong resume."
It is not like the company has been completely absent from the mobile chip game, but with a
market share of under 10%
in a rapidly expanding segment, the company needs to do something. While hiring talent is one way to product organic growth, there are some that believe
Intel should buy its way
up the ladder.
source:
re/code